The Maldives is a group of Atolls with some 1,200 small islands between the equator and the coasts of India and Sri Lanka. There are a handful of locally inhabited islands and approximately 100 resorts, each on their own island. It is one of those places on the planet that look better in person than in a picture or brochure. It is simply paradise. Each island is a jewel surrounded by gorgeous blue lagoons. You'll find everything from small simple islands to world-class luxurious islands with incredible ocean residences. There is nothing else on the planet like the Maldives.
Maldives at a Glance...
GMT + 5 Time Difference
13 hours Approx. Flight Time
No Visa Required?
Male Capital City
420,000 Population
Rufiyaa Currency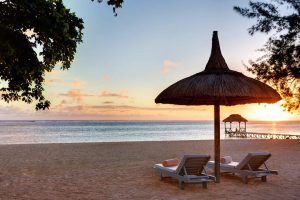 RECOMMENDED
7nts from £2999
Furaveri Island Resort & Spa is a tropical 23-hectare natural island with 168 spacious villas offering privacy and indulg...
Full Details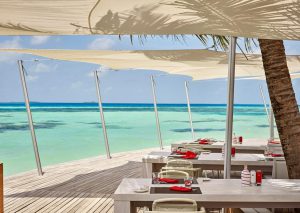 RECOMMENDED
7nts from £4299
Lux South Ari Atoll is paradise where you can experience the Maldives to its fullest.  You will find miles of powder fine be...
Full Details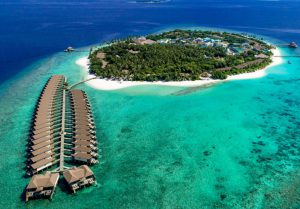 RECOMMENDED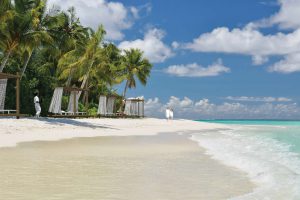 RECOMMENDED
7nts from £3499
Opening in September 2020, this ultra-chic resort is cool, intimate, cutting edge and has a real focus on wellbeing. Kagi Ma...
Full Details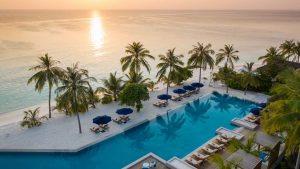 7nts from £3999
One of the newest additions to the Maldives's five-star resort portfolio, Faarufushi brings barefoot luxury to the remote nor...
Full Details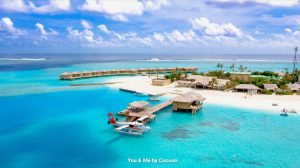 RECOMMENDED
7nts from £3199
You & Me is a private, rustic and romantic island, in a beautiful, untouched area of the Maldives. A world away from the ...
Full Details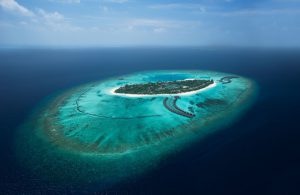 SPECIAL OFFERS
SALE: Now From £2999pp
7nts from £3900
From the moment you arrive at Sun Siyam Iru Veli you can leave your shoes at the door. Forget dress codes and come as you ar...
Full Details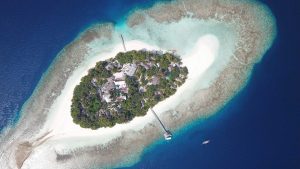 SPECIAL OFFERS
Sale: Now From £2199
7nts from £2499
Sandies Bathala reopened February 2019 and is run by one the best management companies around Planhotel (think Diamonds Resor...
Full Details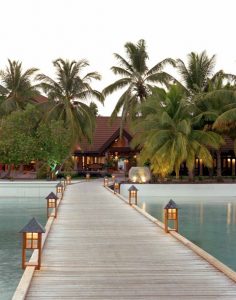 SPECIAL OFFERS
SALE: Now From £1299pp
7nts from £1999
Kurumba was the first private island resort in The Maldives. Lush tropical gardens, white sandy beaches, and a vibrant House ...
Full Details