From glittering monuments to golden beaches, India is an incredible destination with just about everything imaginable packed into its diverse landscape. If you want to mix and match different types of holidays all into one getaway this is a great place to do it. For example, travel the majestic Golden Triangle for a taste of culture and history, then head to Ranthambore National Park for a glimpse of the elusive tiger, followed by relaxing on the beach in Goa or Kerala. There really is a huge range of holidays suitable for every interest.
India at a Glance...
GMT + 5.5 Time Difference
9 hours Approx. Flight Time
Yes Visa Required?
New Delhi Capital City
1.3 billion Population
Rupee Currency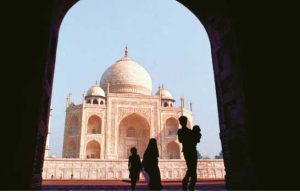 6nts from £1299
The Taj tour offers a 'must do' glimpse of the northern triangle and is offered with 3, 4 or 5-star hotels. The imperial monu...
Full Details