About Us
A little bit about us. We believe that every holiday should be your own Grand Adventure…
Based in Cheshire, we have high street shops in the historic market towns of Frodsham and Macclesfield, as well as a strong online sales team. We are fully ABTA bonded and members of The Midcounties Cooperative Travel Consortium, so you can be assured of complete protection. Our passion for travel and our exemplary service is second to none and we come highly recommended by our many loyal clients.
Our knowledgeable, well-travelled team are experts in creating bespoke itineraries, tailored to suit you. We guarantee honest, impartial advice and offer choices from a wide selection of tour operators and suppliers. Not only that, but we're also your local booking centre for HUNDREDS of top UK holiday brands, like Wendy Wu, Titan Travel, Rivera Travel, G Adventures, Royal Caribbean and loads more! What does this mean? It means you will get the amazing product you come to expect from these household names, and the personal service from supporting your local travel agency – and you wont pay a penny extra for it! Check out a comprehensive, but not exhaustive list of these partners below:
| | | | | |
| --- | --- | --- | --- | --- |
| AAT King's | Caribtours | Exodus Travel | James Villa Holidays | P & O Cruises |
| Abercrombie & Kent | Carrier | Explore! | Jet2 Holidays | Princess Cruises |
| Africa & Beyond | Celebrity Cruises | First Class Holidays | Journey Latin America | Red Sea Holidays |
| African Pride | Classic Collection | Fred Olsen Cruises | Kirker Holidays | Riviera Travel |
| AMA Waterways | Club Med | G Adventures | Kuoni | SAGA |
| Avalon | Contiki Holidays | Great Rail Journeys | Latin Routes | Sandals |
| Azamara Cruises | Cosmos Tours | Holland America | MSC Cruises | Somak Holidays |
| Balkan Holidays | Cox & Kings | Hurtigruten | Newmarket Holidays | Sunvil |
| Beachcomber Tours | Cunard | Inghams | Norwegian Cruise Line | Titan Travel |
| Canadian Affair | Emirates Holidays | Intrepid Travel | On The Go Tours | Wendy Wu |
Contact our experts for personal, attentive service on 01928 246 243 or email holidays@travellab.co.uk
Love TravelLab? Tell us! Write a review of your experiences and you could be in with a change of winning a Gift Box of Wine! Email holidays@travellab.co.uk or find us on Facebook www.facebook.com/TravelLab
Meet The Team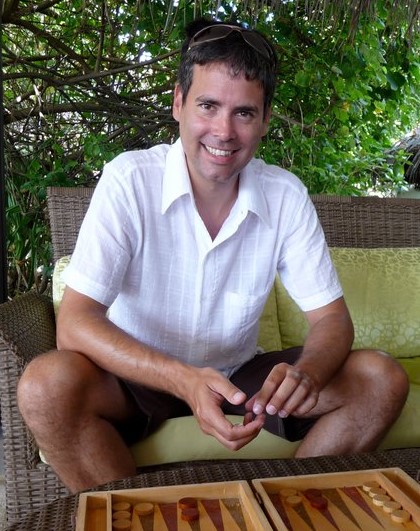 Jai - Managing Director
Jai is our very own Mr Canada! He was born in Vancouver where he lived for 33 years, being 'a tourist in his own back garden' touring all over the western areas of this vast country. His knowledge of Canada is second to none. His aviation knowledge is also excellent, later working in Airport Operations at Vancouver International Airport.
Jai moved to the UK to continue his travel career, and headed up successful Business Development Departments for three major tour operators and travel agents before establishing TravelLab in 2011. He has superb knowledge of the Maldives, having visited over 25 resort islands!
 
Destinations Visited:
Australia, Maldives, Sri Lanka, Seychelles, Mauritius, Uzbekistan, Thailand, Malaysia, Cambodia, Vietnam, UAE, South Africa, Morocco, Mexico, St Lucia, Antigua, Italy, France, Spain, Austria, Switzerland, Germany, Luxembourg, Liechtenstein, Czech Republic, Hungary, Netherlands, Belgium, Portugal, Iceland, Norway, Sweden, Finland, Denmark, Canada (of course!), USA (including Washington, Oregon, California, Idaho, Nevada, Arizona, Montana, Wyoming, Colorado, Texas, Illinois, Minnesota, Georgia, Florida, Georgia, New York and Connecticut).
Favourite Destination:
The Maldives; there is nothing quite like it. Remote yet accessible, stunning above and below the water, a warm welcome every time, the food is divine and the snorkelling is out of this world; what's not to love?!
Travel Highlight:
A peaceful yet fascinating afternoon snorkelling at Diamonds Atharuga; the underwater world just teeming with marine wildlife, was outstanding to experience; vividly colourful fish, basking turtles, baby sharks and bright plants and coral, simply unforgettable and a must for anyone visiting the Maldives.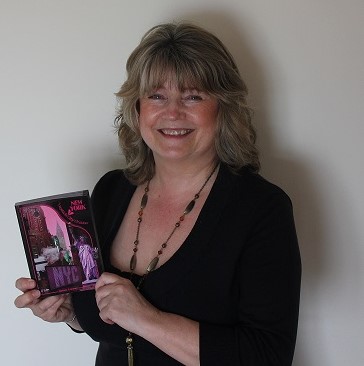 Debbie - Senior Travel Consultant
As a young girl, Debbie was mesmerized by travel; her father was in the Navy and used to send her postcards from faraway places. At 18 she went to live in Australia for 3 years, with 1 year in New Zealand as well. She has worked in world class hotels in Sydney and London, plus 28 years in the Travel Industry, both on the High Street and working from home. Debbie is an expert of New York, and excellently penned The Lipstick City Guide to New York, a fabulous guide book for women visiting The Big Apple. She has escorted many client trips on cruise and land tours to Peru, the Indian Ocean, Panama Canal, Caribbean, New York, Transatlantic, and Mediterranean. Her areas of expertise are Australia, New Zealand, New York, Peru, Dubai and South Africa,  having travelled extensively in each.
 
Destinations visited:
Australia, New Zealand, Peru, Ecuador & Galapagos, Costa Rica, Colombia, San Blas Islands, Mexico, Venezuela, Seychelles, Mauritius, Comoros, Madagascar, Maldives, Thailand, Malaysia, Borneo, China, Hong Kong, Antigua, Aruba, Bahamas, Barbados, Bonaire, Curacao, Cuba, Dominica, Dominican Republic, Grenada, Nevis, Puerto Rico, St Kitts, St Lucia, Tobago, Kenya, South Africa, USA, Canada.
Cruise ships: QE2, QM2, Seabourn Sun, Crystal Symphony, Regent Seven Seas Navigator, Hebridean Spirit, Viking Helvetia, Deutschland, Sea Princess, Oriana, Arcadia, Aurora, Caronia, Royal Clipper, Royal Star, Minerva, Orpheus, Black Watch, Enchantment of the Seas, Disney Wonder, Fascination, Mercury, Caronia, Victoria.
Travel Highlight:
"Gazing out over the misty mountains of the Andes home to Machu Picchu, and trying to imagine the sheer effort it took to build this ancient Incan Citadel. A special mention must also go to my 4-day trip to New York with my Mum, when she trudged round hotel after hotel with me, whilst I researched my New York travel guide!"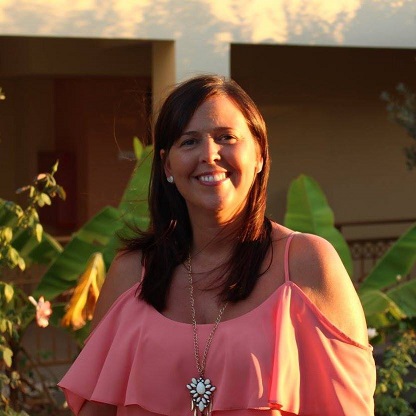 Jen Williams - Senior Travel Consultant
Jen started her travel career working for Thomson Holidays and has worked in travel for over 9 years. Her husband's work took her young family to Malaysia, where they lived for a year and whilst here, they enjoyed travelling to Thailand, Hong Kong, Singapore and they spent weekends in Penang or Langkawi. Her thirst for travel stemmed from there. Jen has great cruise knowledge and can help tailor the perfect cruise for you. A big kid at heart, and as a Mum of 3 boys, Jen loves Florida and it's theme parks, so can offer you everything you need to know about planning your trip!
Destinations Visited:
New York, California, Boston, Florida, Canada, Kenya, Mauritius, France, Ireland, Spain, Greece, Italy, Prague, Morocco, Lapland, Dubai.
Favourite Destination:
Boston – I love this city so much, I even named my dog Boston! There's history, heritage and of course, baseball! Our family are big Boston Red Sox Fans!
Travel Highlight:
Seeing pandas up close in Hong Kong really was amazing – an absolute must for everyone's Bucket List!