My journey started by using the direct service from London Heathrow to Kenya using Kenya Airlines, they use the 787 Dreamliners which are very comfortable and the attendants on-board were all eager to please.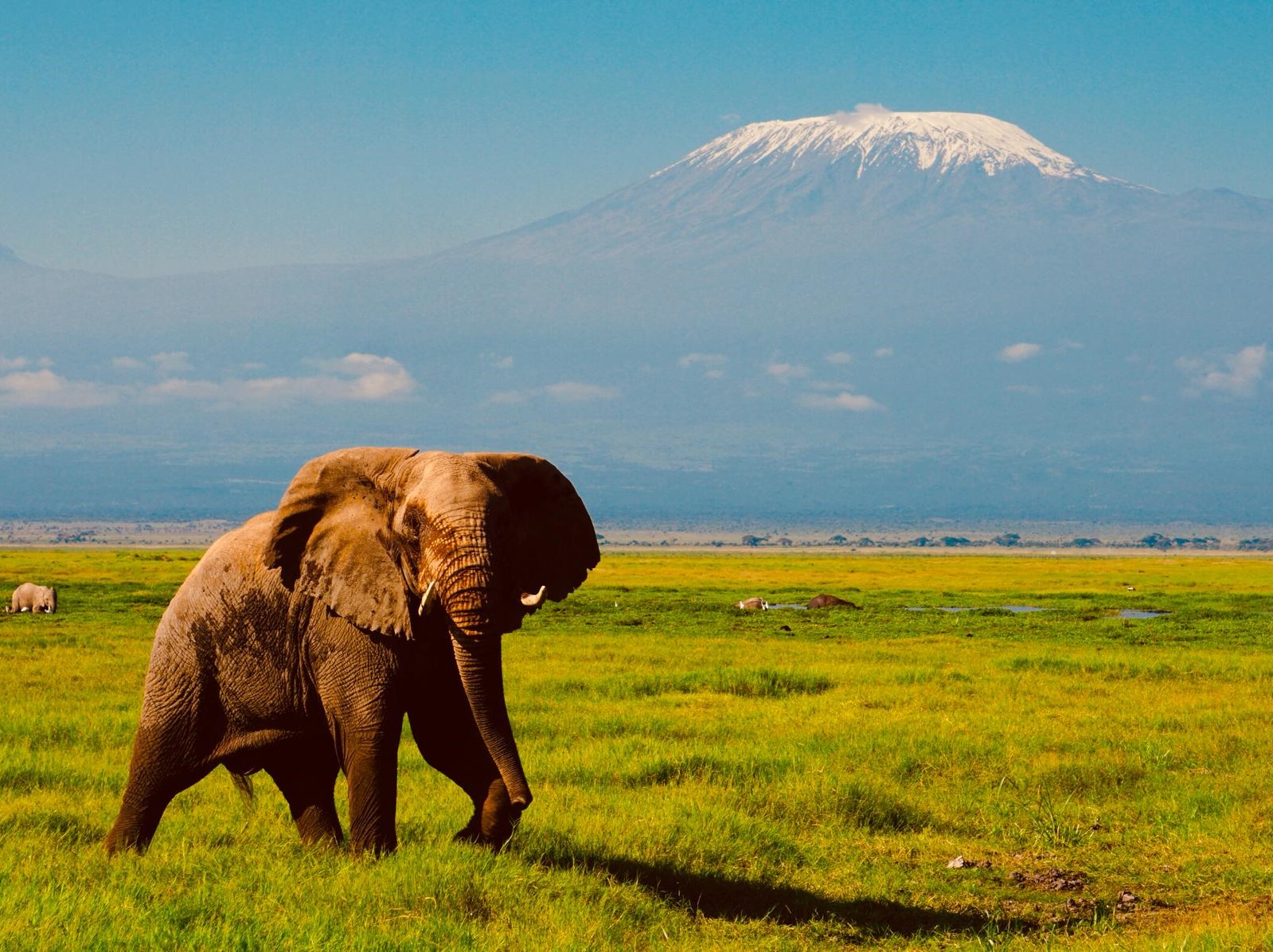 Day 1
We arrived into Kenya in the early hours and were transported to the Somak Head Office in Nairobi so we could freshen up and have a bit of breakfast. We then were split into 2 groups and introduced to our driver, Christopher.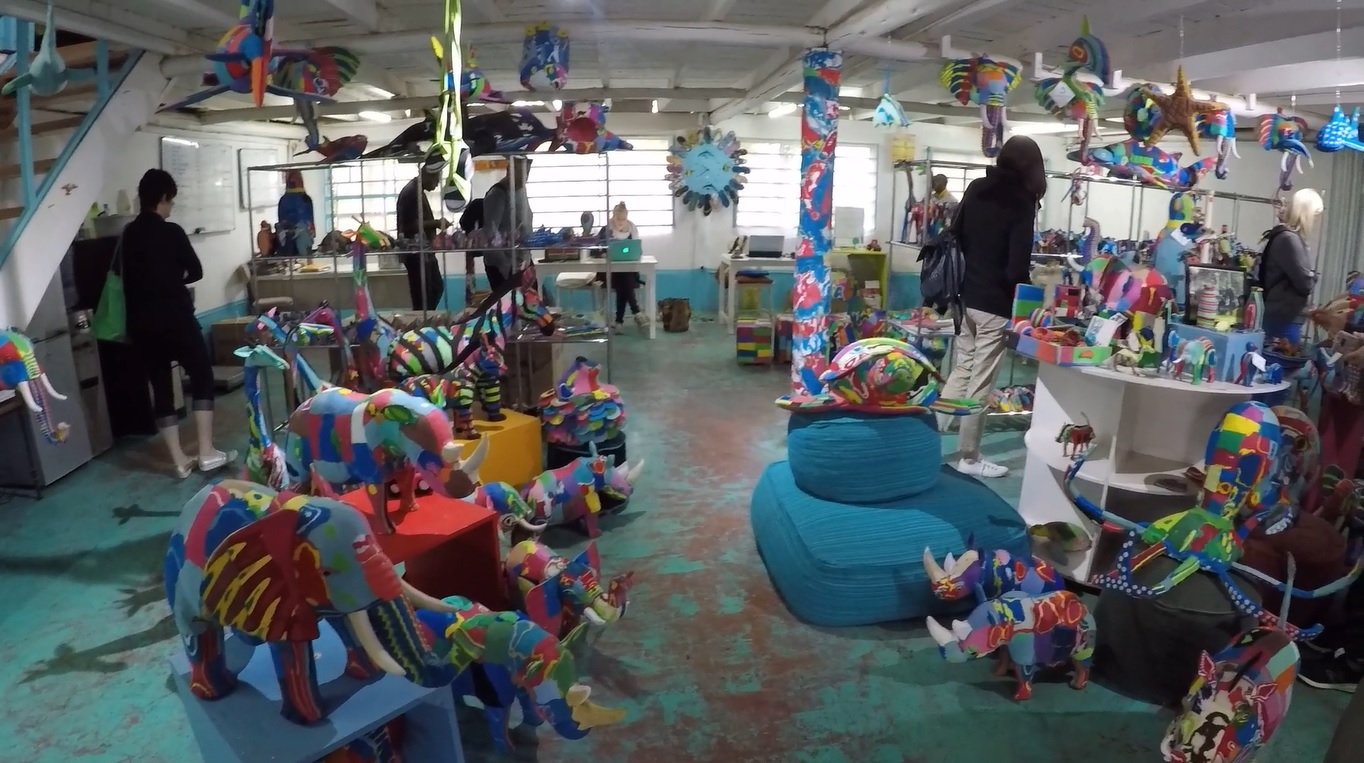 Our first stop was at Ocean Sole. This place is amazing; they take old flip-flops and turn them into multi-coloured animals of all different shapes and sizes, which are then sold in zoos and gift shops around the world.
Our next visit was to the Daphne Sheldrick Elephant Orphanage. Here we got to see elephants of various ages that had been rescued being fed bottles of milk and fed their favourite greens. It was amazing how close we got to these animals and we could even hear them pass wind – this was hilarious but smelly.
The next stop was to the Giraffe Centre. I have always been afraid of giraffes so I was a little hesitant about meeting them.  We walked through the gates to be met by three giraffes who were loving the attention from all the visitors. I soon realised that they were being fed special pellets that were available in buckets and anyone could feed the giraffes. I took the plunge and went over to them and after a bit of a melt-down I realised they are not that bad!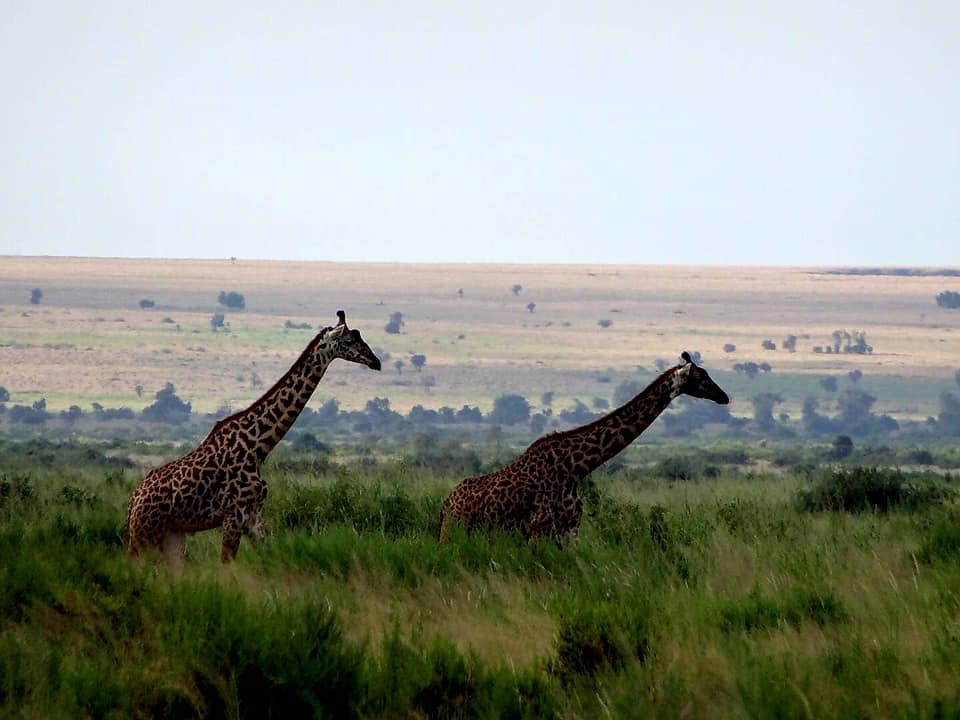 After leaving the giraffes we went for lunch at the Carnivore Restaurant!  Wow, this place was amazing; each table has a flag and the waiters come round with all different types of barbecued meats such as beef, chicken, pork, crocodile and ostrich. They keep coming to the table until the flag is down. We all left feeling very full!
We then went for a quick hotel visit at the Tamarind Tree Hotel. This a new hotel, and very stylish. It's also very close to a small airport which is good if clients would prefer to fly to their safari rather than driving. We then had a quick stop at Kazuri Bead Factory.  Here they make all sorts of jewellery and then export them to big department stores such as Harrods and John Lewis.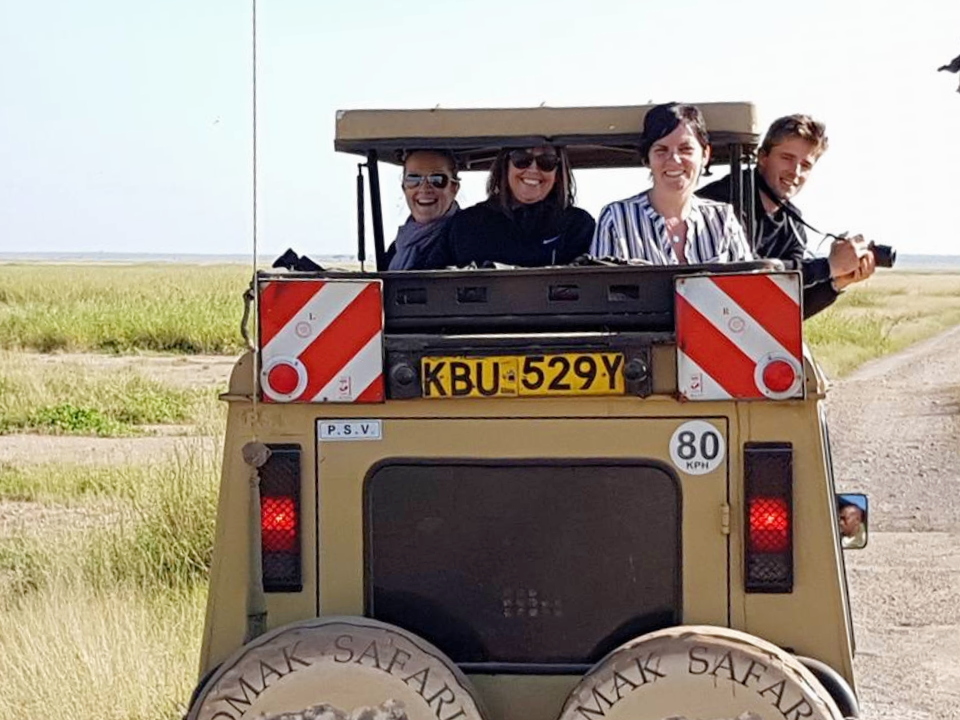 We then had a 5-6 hour drive to our accommodation for the evening, Lake Naivasha Sopa Lodge. We arrived here very late and had a bit of dinner before heading to bed.
Day 2
When we woke up the next morning, we looked out of our accommodation and could see zebras grazing and monkeys on the patio.  We had breakfast and then had a tour of the Lake Naivasha Sopa Lodge. This Hotel was my personal favourite as it felt like we had stepped into our own safari park. As well as the mornings, the hotel comes alive with wildlife in the evening; hippos emerge from the water to graze whilst giraffes casually walk past you. We did have to be escorted to our hotel rooms in the evening as the hippos can charge!
We then had another hotel visit at the Enashipai Resort & Spa. This hotel is fantastic and even had a night club! It caters for all ages from Honeymoon Couples to large families. They even have a viewing point where you can watch the hippos up close being fed by the guards. We also had a lovely lunch here. From Enashipai we then took a short boat ride to Crescent Island. Here we got to walk with the animals. There are no predators on this island so the animals are free to roam the land.
After the walk we were then taken back to our hotel, a quick freshen up and then we were off on another hotel visit.  We went to Kiboko Luxury Camp. Dinner was served in a huge tent and we had a choice of meals. After dinner the kitchen staff and waiters came out and sang Jambo and presented us with a huge cake. We were then shown around the amazing tents that they offer and I was quite surprised at how lovely they were.
Day 3
We departed from Lake Naivasha Sopa Lodge and made our way to Amboseli National Park. Again this was another long drive!  We arrived for a mid-morning game drive. This was my very first one! We saw giraffes, zebras, elephants, birds, and even lions.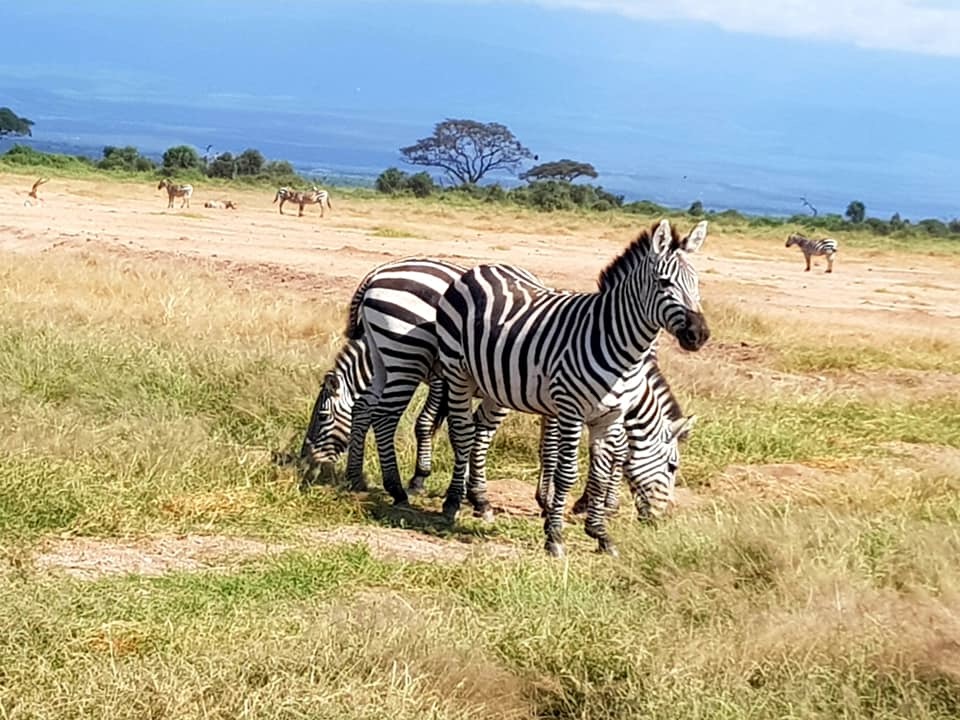 We then headed to our hotel, the Amboseli Sopa Lodge, which was our accommodation for the next 2 nights.
Day 4
We woke up early for our game drive, and were greeted with the most amazing view of Mount Kilimanjaro, it was well worth getting up early to see this! After lunch we then had a site visit of Amboseli Serena. This was a beautiful hotel and again there was plenty of wildlife to enjoy. We then headed back for another game drive, where we saw a 5 legged elephant (don't ask!!).
Day 5
Today we headed to Tsavo East National Park. The weather was definitely getting warmer the further south we headed. We had lunch at Ashnil Aruba Lodge which again was a lovely accommodation. It was very basic but had everything you needed apart from WiFi as it wasn't working during the 2 days we were there. We then had a game drive in the afternoon where we saw red elephants.  They are called red elephants as the ground is very red and dry in this particular area. After the game drive we enjoyed pre-dinner cocktails and dinner.
Day 6
We departed from the Ashnil Aruba Lodge after breakfast with packed lunches. We were met by a Tsavo Armed Guard and headed for a short game drive and a tour of Lugard Falls. We took a short walk along the falls and ended the tour by seeing more hippos.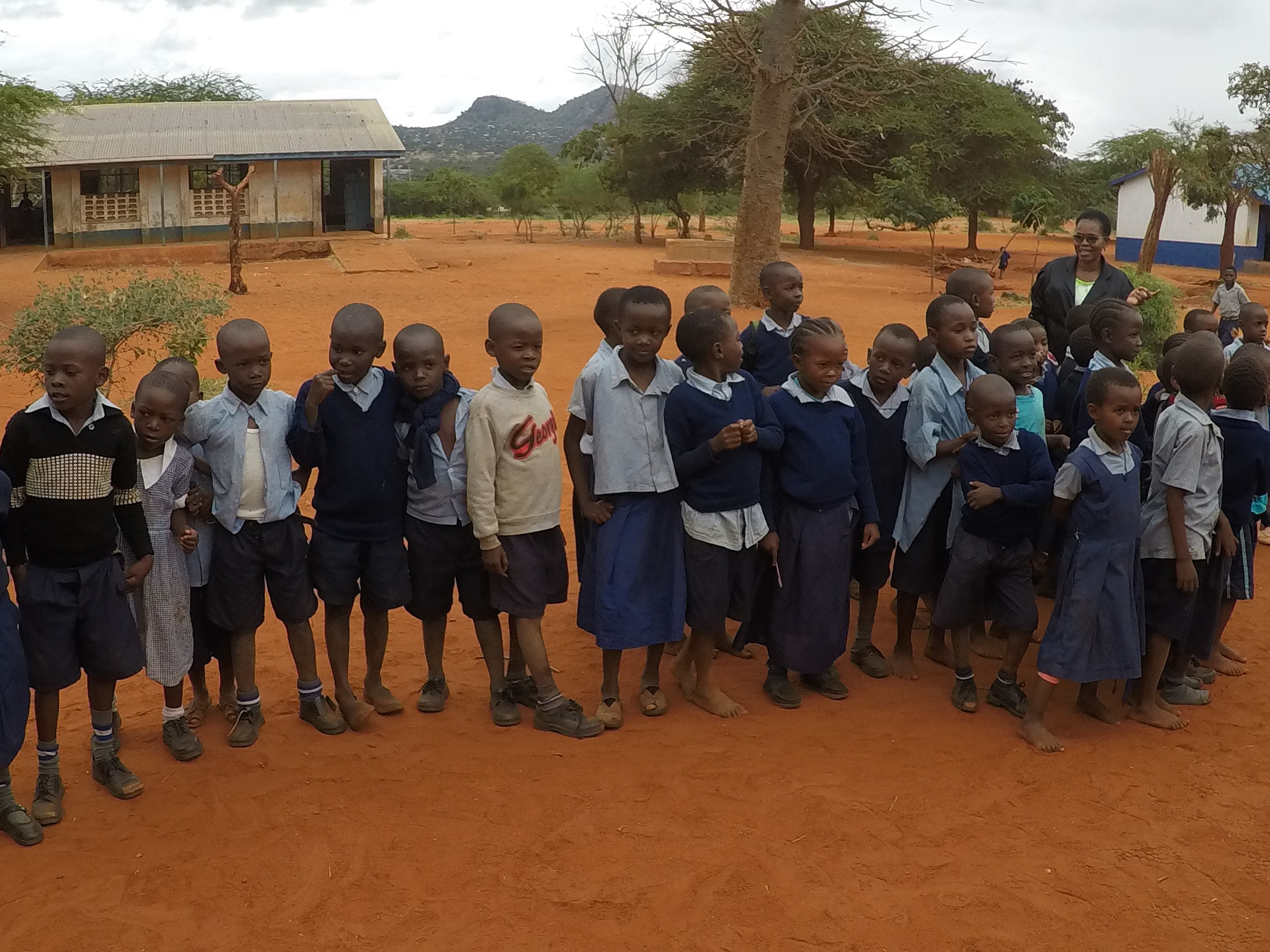 After our packed lunch we then took a short drive to Kaleli Primary School. This is the most humbling place I have ever been to. We were all affected by how lovely and friendly the children and staff were at this school and how welcome they made us feel. Most of the children had no shoes and their clothes had seen better days. There are over 900 pupils at this school and every child we met was smiling and enjoying their school experience. We visited some of the classrooms and the children showed us their school work and the conditions in which they have to play and work. After a tour of the school a few of the children put on a display which included dancing, singing and poetry – this left us all quite teary!  It was a wonderful afternoon and one that I will not forget. 
Day 7
We left the Ashnil Aruba Lodge very early as we were catching the SGR Madaraka Express Train from the Voi Train Station to Nairobi. This is the first time Somak have used this service. Getting into the station itself is quite something as we had to pass through two lots of security. Once inside the train station the building was very quiet and very clean. We were travelling in 2nd class which was very comfortable and we all had allocated seats. There were staff that walked up and down the aisles every 10 minutes selling drinks and snacks and the armed guard would walk up and down the train every half hour too. The journey takes approx 4 hours (if you were to do this journey by car you would be looking to travel for over 6 hours).  
We were met at the Train Station in Nairobi by the Somak Representative and taken to the Somak Head Quarters where we were given lunch of their famous fish and chips – this was delicious! We then had a tour of the Somak building and got to meet the staff that do the ground arrangements.  
After Lunch we were taken to our last hotel which was the Crowne Plaza Nairobi Airport Hotel; this is a lovely new hotel. We had a quick change and then were taken through rush hour traffic in Nairobi (this took about 2 hours) to a really funky restaurant called Nyama Mama Restaurant. It had live music and had an amazing atmosphere, a brilliant way to celebrate the end of our Fam Trip.  We were then taken back to the Crowne Plaza where we had a lovely sleep in an air conditioned room and in a bed that didn't have a net around it.
Day 8
A really early start to get our flight back from Nairobi to London Heathrow!
I've enjoyed so much about this trip and seen so many things that I will never forget – Kenya you are amazing!!!
Jen's Top Highlights of the Kenya Trip:
Elephants at Daphne Sheldrick
Seeing the Giraffes
Lake Naivasha Sopa Lodge – amazing hotel 
Walk around Crescent Island
All the amazing animals we saw on the game drives
Kaleli Primary School
Nyama Mama Restaurant
 > Click here to watch Jen's video of the trip: https://www.youtube.com/watch?v=9XPTe76sH2Y <