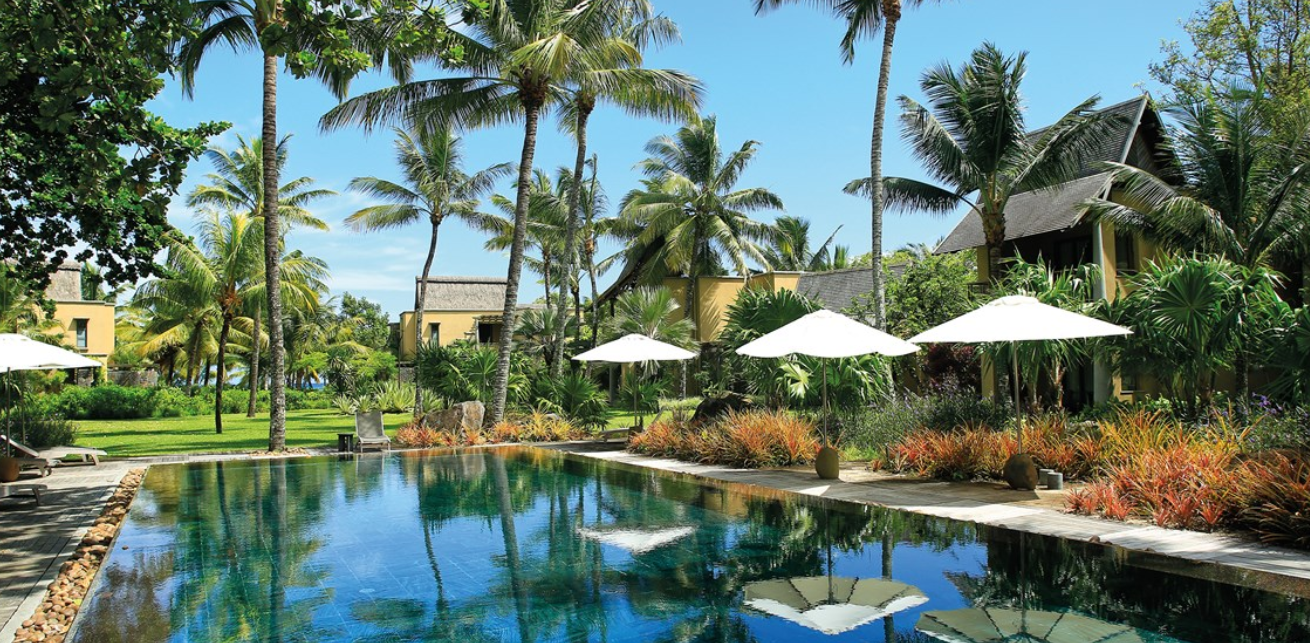 Trou aux Biches Golf Beachcomber Resort & Spa
Board Basis: Bed & Breakfast, Half Board, Full Board, Departure Date: Low Season, Departs: Manchester London
Our Opinion
From Georgia's recent trip to the Maldives: "The most luxurious hotel I have ever set my eyes on! Impeccable grounds, large resort with restaurants & pools dotted around. At night time there are candles along all of the walk ways, the restaurants are lit up and there is such a beautiful atmosphere. There are no pool activities, night time entertainment, or many children at Trou Aux Biches. However plenty of water sports available down at the beach. Trou Aux Biches has an Indian themed restaurant where we got to taste the honeymoon menu which was to die for!
Lead in rooms are huge with walk-in & outside showers, massive bedroom areas with terrace and loungers outside too. Some of the group got to stay in the 3 Bed Villas and these looked like something out of a movie… Private pools, ocean views, and even a butler to come and prepare breakfast (of any kind) in the mornings! My favourite hotel, and not to mention easily accessible to Grand Baie town."
Location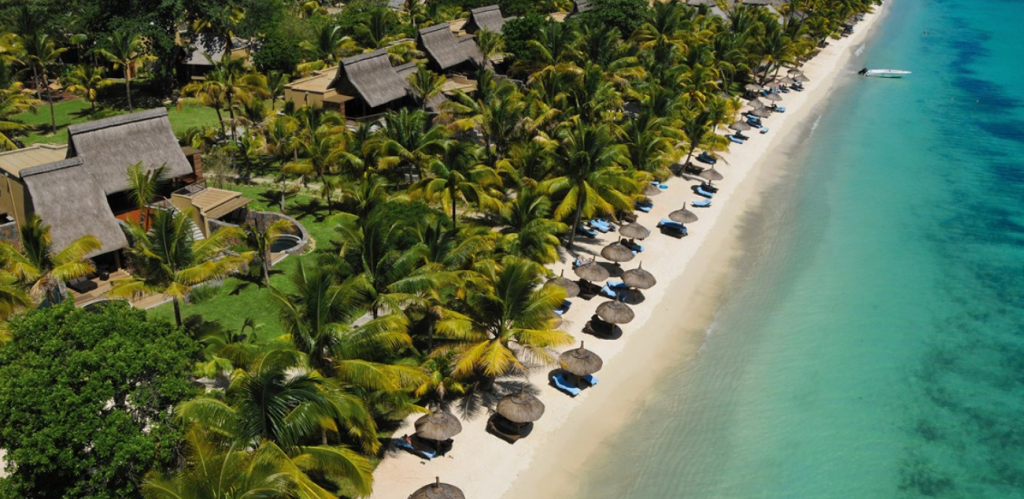 At only 43 miles from the airport it is located in an idyllic setting, on the edge of a pristine two-kilometre beach, Trou aux Biches Beachcomber is the perfect place for a truly romantic honeymoon.
Accommodation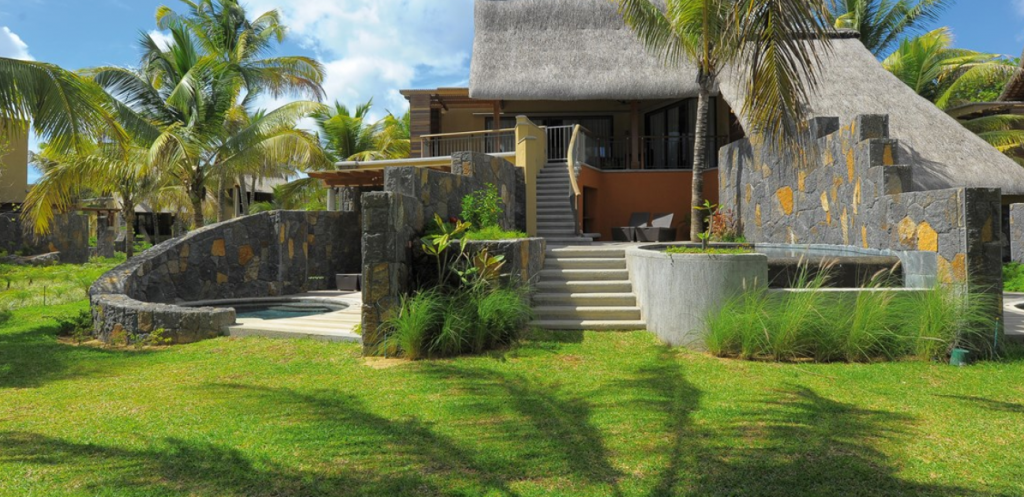 With sleek and sophisticated décor the rooms and suites are a comfortable and tranquil retreat for couples, families and honeymooners. 
Junior Suite (63m2) – Spacious and comfortable bedroom, En-suite bathroom.
Tropical Junior Suite (70m2) – Spacious bedroom, En-suite bathroom with outdoor shower, Private terrace or balcony.
Golf Suite (70m2) – Ideal for golfers staying in the north of the island, Based on a Tropical Junior Suite, Free green fees and golf cart daily at Mont Choisy Le Golf, Stay 6 nights or more and receive a complimentary one-hour massage ( to be taken between 10H00 and 14H00).
2 Bedroom Family Suite (94m2) – Spacious and comfortable two bedroom suite, En-suite bathrooms, Private terrace or balcony.
Beachfront Suite with Pool (102m2) – Spacious and comfortable bedroom, Room occupancy is 2 adults, 1 child & 1 infant, En suite bathroom with outdoor shower.
Beachfront Senior Suite with Pool (163m2) – Spacious and comfortable bedroom, Multiple-usage electronic charger and Nespresso machine.
2 Bedroom Pool Villa (246m2) – Private garden and pool.
3 Bedroom Pool Villa (290m2) – Three spacious and comfortable bedrooms, En-suite bathroom with outdoor shower, Private garden and pool.
Restaurants and Bars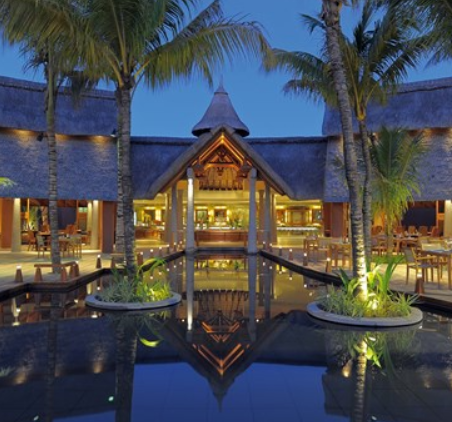 Embark on a culinary journey with casual settings reflecting island lifestyle, sip an exotic cocktail by the beach and treat your taste buds to Mauritian, Asian and European delicacies.
All six of the restaurants offer great atmosphere, beautiful food and impeccable service.
Leisure and Sports Facilities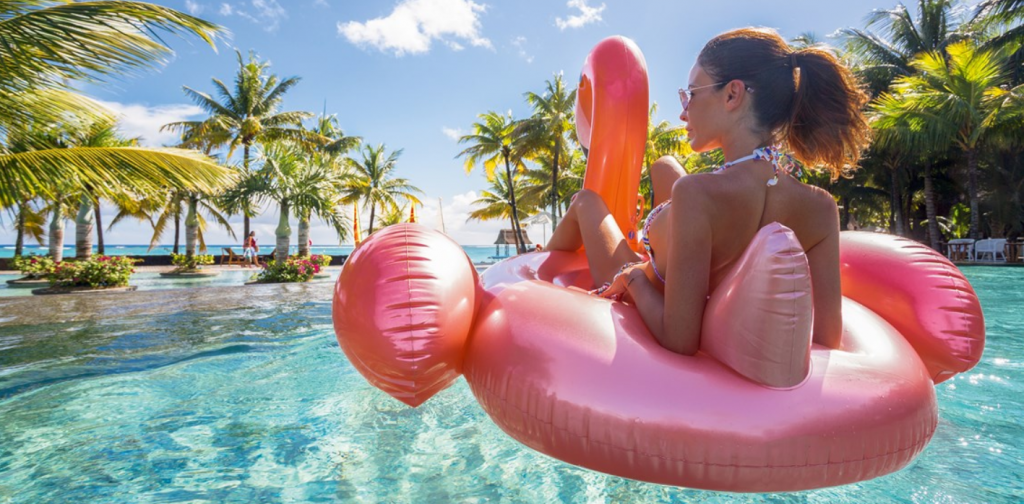 Water Sports
Land Sports
Diving 
Mont Choisy Le Golf
Deep Sea Fishing
For more information or to book, please contact the reservations team.
Call 01928 246 243
Online Enquiries: Click Here