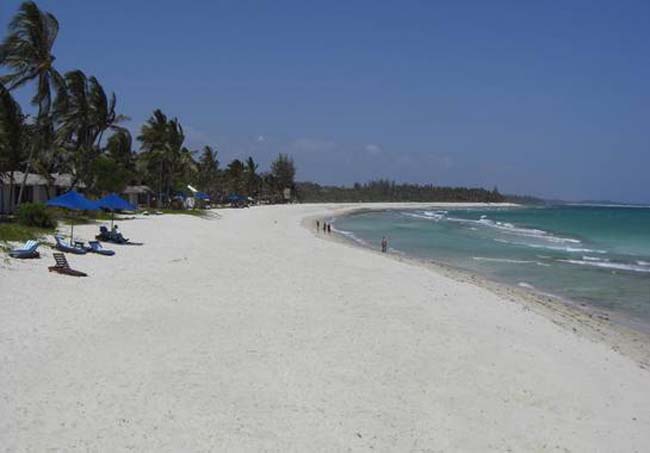 The Sands at Nomad
The Sands at Nomad offers a combination of discretion, tranquillity and warmth with the privilege of Kenya's best beach. Kenya's premier south coast beach, Diani Beach, was graced in November 2005 with the coast's first "Boutique Hotel", The Sands, at Nomad.
Nestled into 26 acres of pristine coastal forest The Sands at Nomad is a contemporary mix of nature, Swahili architecture, Italian interior deco, Arabic antique furniture and the comfort of a twist of luxury.
Board Basis: All Inclusive, Departure Date: Low Season, Departs: London Heathrow
Our Opinion
Sands at Nomad is unique and certainly more a beach retreat than a block room hotel. It is small and wonderful and always gets great reviews.
Location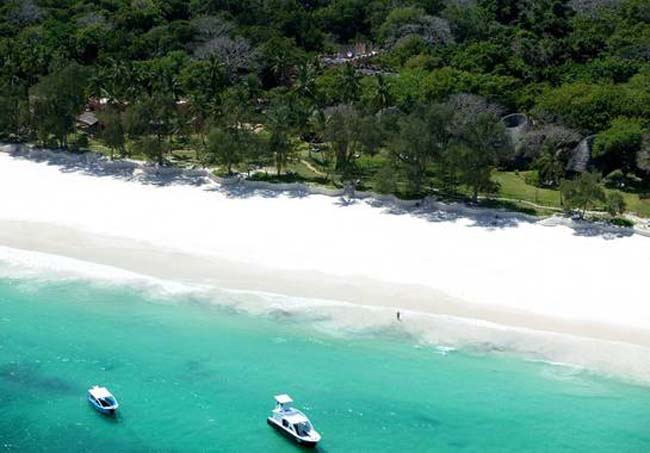 Situated on Diani Beach , 34 km south of Kenya 's bustling port of Mombasa , The Sands, at Nomad enjoys prime position on one of the world's most stunning beaches.
Accommodation
In keeping with style and innovative panache, Sands at Nomad comprises an individualistic selection of 18 comfortable rooms, 7 exclusive beach cottages and 12 luxurious suites, many with private Jacuzzis, panoramic terraces and spacious sitting rooms.
All the rooms enjoy air-conditioning, integrated music and entertainment systems, private bars and 24-hour service, and all are individually interior designed and furnished with an inspired combination of Swahili objects d'art furniture and Mario's finest mahogany woodwork.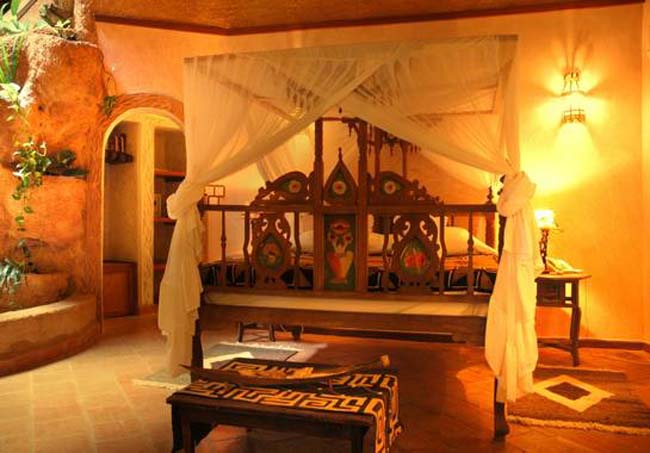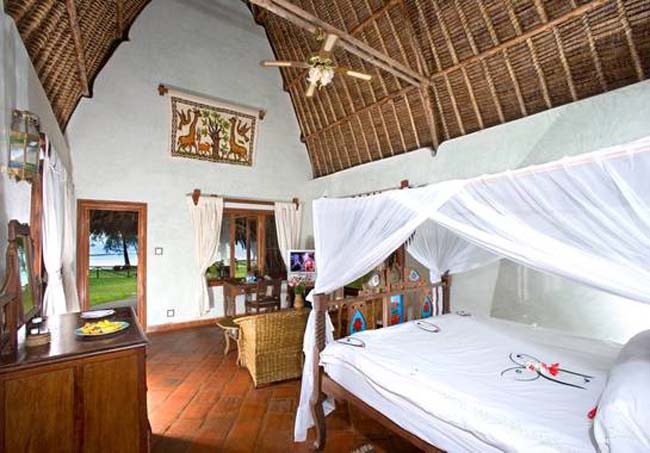 Room Types:
Forest View – Set in the main building overlooking part of the ancient coastal forest, these spacious rooms are in the near vicinity of reception, pool and beach.
Sea Breeze – Facing the sea without direct view of the ocean, these rooms offer a traditional coast feeling with their cool blue stucco walls, Swahili freezes and Lamu ceilings.
Ocean View Double – Offering both one and two bedroom possibilities these rooms are as close to the sea as you can get without going for a swim. With sweeping private verandas and glorious sea views  these rooms are ideal for families and groups of friends.
Beach Cottage – uniquely Kenyan and uniquely romantic! Palm thatched Makuti roofs sweep up from floor level cocooning the verandas to give you a feeling of complete privacy. Set directly along the beachfront lawn, these rooms are the perfect romantic getaway.
Junior Suite – located on the first floor overlooking the swimming pool the Junior Suite Mbega offers the unique views of a forest full of monkeys and birds out of one window, and a panoramic view of the beach and sea through the palm trees out of the other window.
Ocean View Superior Suite – Set on the first floor only twenty meters away from the beach, these opulent suites feature large bathrooms with shower and bathtub, a Jacuzzi on a private veranda overlooking the sea, spacious rooms furnished with antique Swahili beds and breathtaking views of the sea.
Master Suite – This magnificent first floor suite, Peponi, is located in the main building adjacent to the Junior Suite. The large bathroom features a very private Jacuzzi incorporated into the huge veranda from which one has unrestricted views of the beach over the swimming pool.
Beach Cottage Superior Suite – Nestled between the overhanging branches of two ancient Baobab trees, this is the largest and most indulgent suite that we can offer you. A private back garden allows you the pleasure of a complete outdoor bathroom experience including a Jacuzzi and sun beds. The circular thatched roof soars above the room, plunging back down into a hanging garden and pond sculpted into a circular stairway.
Restaurants & Bars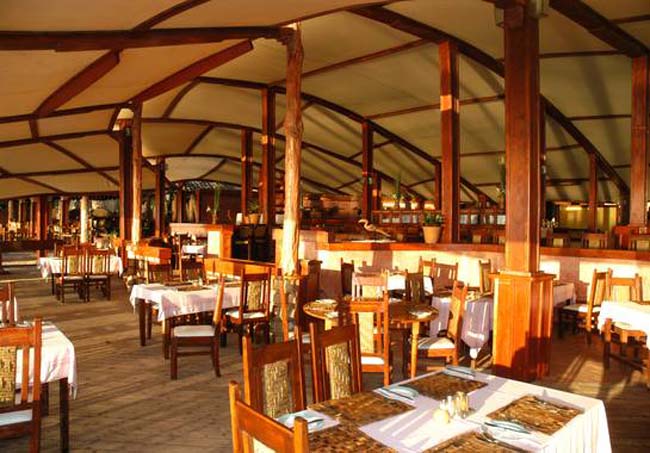 Main Restaurant – Set aside from the resort for extra privacy and accessed by a private gateway, the restaurant offers a luxurious tropical breakfast buffet to start your day. The restaurant is also open for lunch and dinner serving a choice of buffet or A-La-Carte according to your requests.
Japanese – Over the last few years Nomad has become The Place to go for the very best of fresh Sushi, Sashimi and other Japanese dishes. All dishes are made a-la-minute guaranteeing the best of flavours and quality.
Pizzeria – A wood fire brick oven, fresh ingredients, and pizza chefs that have been with us from the day we opened are the perfect recipe for the best pizzas on the beach! A wide range of traditional pizzas with a few contemporary creations will leave you waiting for your next thin crusted bite.
Beach Bar – The Beach bar is also located apart from the resort and as well as the usual choice of international cocktails and beverages also boasts an extensive juice and ice-cream bar and a daily snack menu of the freshest cuts in the kitchen.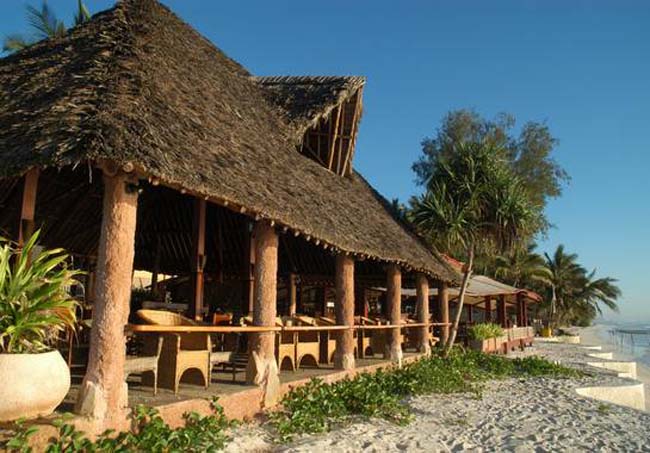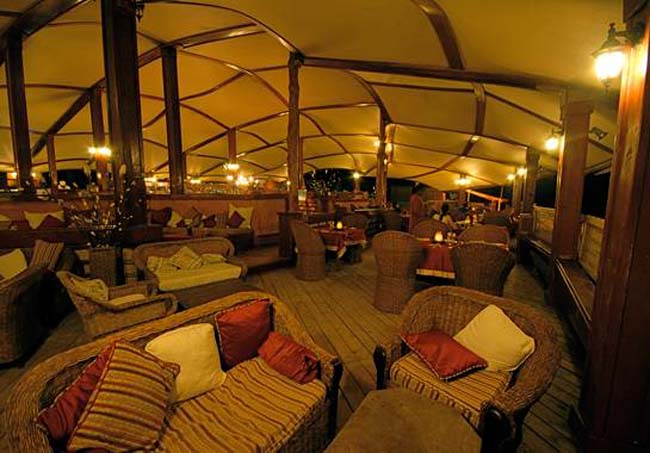 Rivas Bar – Rivas bar is located by the swimming pool and with views of the sea and is ideal for sundowners and aperitifs. With a snack menu and an extensive selection of excellent wines this small bar is truly the heart of the resort.
Ice Cream & Juices – As sun makes fruits taste better, then Kenya must have the tastiest fruits around. All juices and fruit flavoured ice-creams are freshly made with the best hand chosen fruits of the day. A wide range of seasonal juices and ice-creams will help cool down the sunny beach walks and long sun bed sessions.
Leisure & Sports Facilities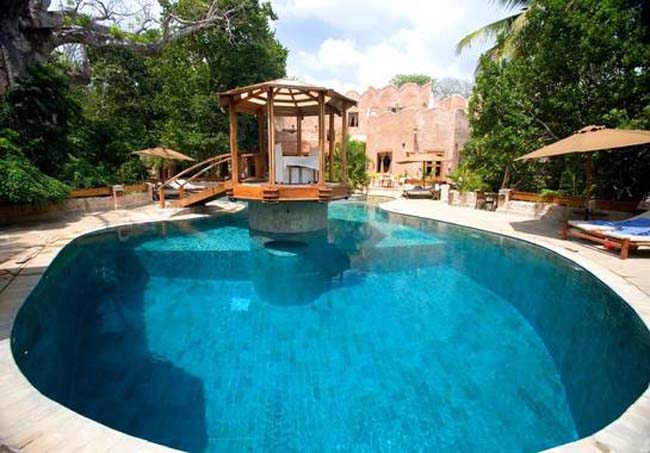 Swimming Pool
Watersports Centre
Diving the Crab, Rive Centre
The Forest Breeze centre offers Professional Massages and Facials, Pedicure and Manicure, Exotic Body Scrubs and personalised Natural treatments, plus a broad range of Beauty treatments.
A championship 18-hole golf course lies within minutes of the hotel.
A selection of hand-made luxury motorboats and cabin cruisers are available for hire.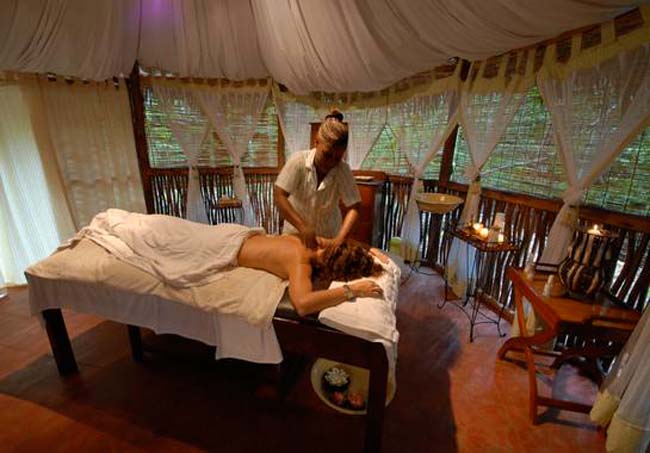 Sands at Nomad Special Offers
If you have taken advantage of a special/discounted package these promotions may not necessarily apply & often offers may not be combinable. Offers may not be available through all operators. Please speak to one of our travel experts.
For more information or to book, please contact the reservations team.
Call 01928 246 243
Online Enquiries: Click Here