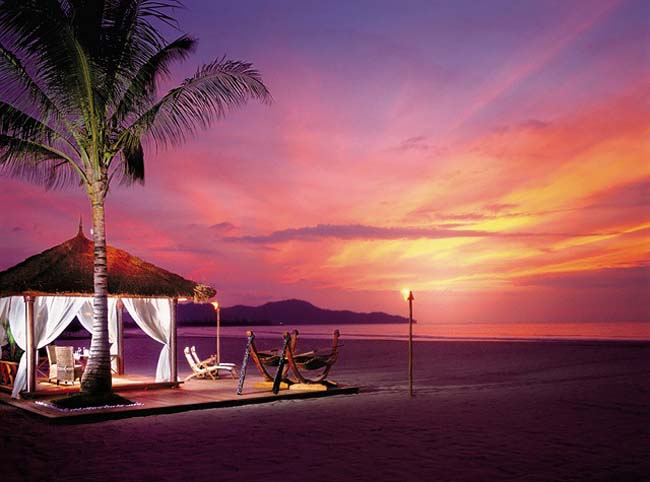 Shangri-La's Rasa Ria Resort
Shangri-La's Rasa Ria Resort is the premier luxury resort in Kota Kinabalu that offers the best of Sabah in a lush, 400-acre tropical setting beside exquisite Pantai Dalit Beach.
The resort is nestled amongst forested hills and a pristine beach along the South China Sea. The Rasa Ria offers a wide range of activities from its very own nature reserve to its catamaran cruises. You can wine & dine is sumptuous restaurants & lounges or head out on some of the finest day excursions on the planet.
Board Basis: Bed & Breakfast, Half Board, Full Board, Departure Date: Low Season, Departs: London Heathrow
Our Opinion
I still hold Borneo as my number 1 holiday experience (Canadian Rockies, Maldives, South Africa & Sri Lanka all tied for second!). Although I did not get a chance to see the Rasa Ria, many of my clients have and loved every minute. I recommend several day trips mixed in with relaxation – speak to me and I am happy to offer advice – Jai at TravelLab.
Location
The Rasa Ria is 45 minutes northeast from Kota Kinabalu airport on Borneo's South China Sea coast. The Resort is set on Pantai Balit beach.
Accommodation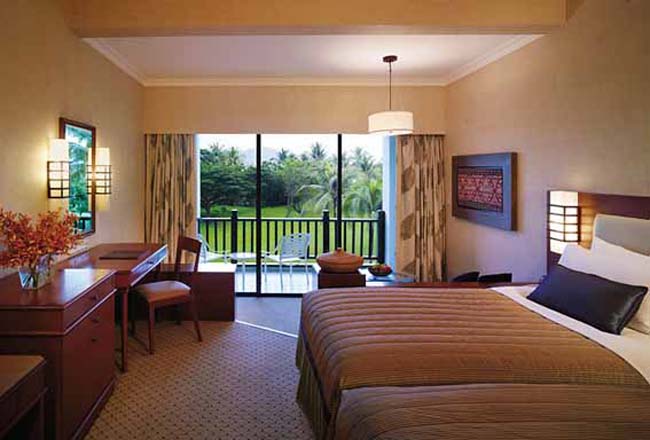 Rooms are beautifully furnished in restful earth colours and natural wood, each guestroom is a compliment to the casually luxurious ambience at Rasa Ria. Room amenities include air-conditioning, minibar, satellite TV, & coffee/tea facilities.
Room types:
Superior Rainforest View Rooms 36sqm – features views of the tropical landscapes of Sabah, has a split-level layout and private balcony.
Deluxe Garden View Rooms 36sqm – overlook lush gardens with a view of the sea and the sandy beach (although these are on lower floors and there are gardens & trees) Ground floor rooms offer a private lanai. Upper-floor rooms have a split-level layout and private balcony.
Deluxe Sea View Rooms 36sqm – face the beach and the South China Sea across landscaped gardens. The room offers a split-level layout with daybed.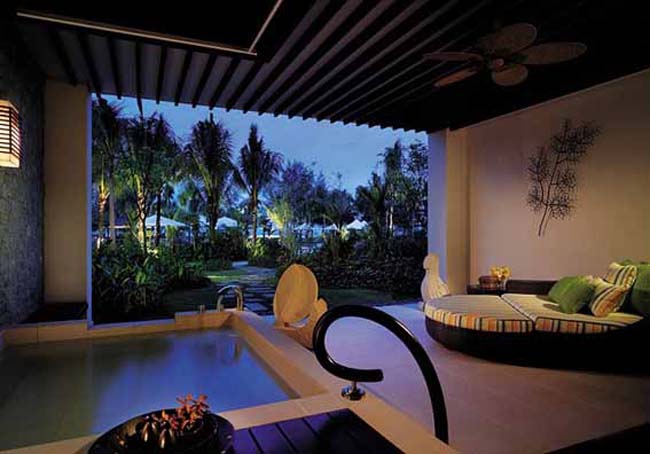 Executive Suites 72sqm – offer expansive luxury with an inviting décor inspired by Sabah's rich cultural heritage with separate sitting room. Bathrooms are larger with a separate shower cubicle.
Ocean Wing Premier Rooms 90sqm – Each room is among the spacious in the region and designed with the highest trappings of luxury and comfort. Each has a private terrace which extends to provide magnificent views of the sea with a unique private outdoor bathtub for two and a daybed.
Restaurants & Bars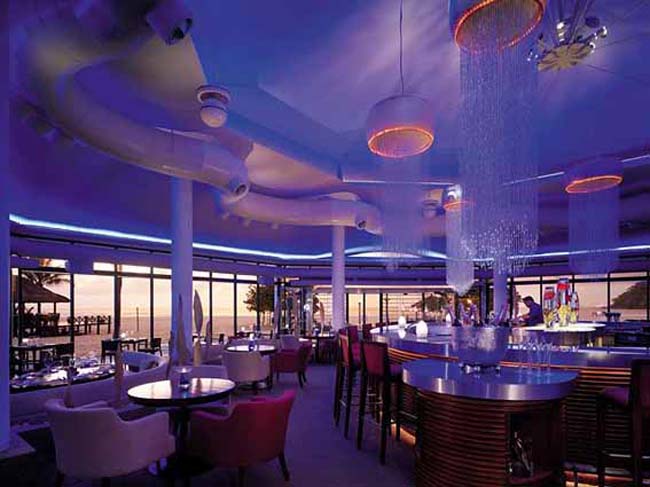 Coast Restaurant & Bar – Enjoy contemporary western cuisine in an inviting beachfront setting at this exceptionally designed, award-winning restaurant. The outdoor terrace offers an unrivalled place to toast the Borneo sunset with one of our specialty cocktails.
Lobby Lounge – offers Cocktails, mocktails & finger foods, with vegetarian options
Sampan Bar – Cocktails, mocktails & finger foods
Coffee Terrace – Enjoy all-day dining outdoors or indoors at this engaging spot for casual fare. International and local dishes are featured, with plenty of health-conscious offerings and luscious tropical fruits
Golfers' Terrace – Overlooking the 18-hole Dalit Bay championship golf course, the perfect place to relax both before and after your game. Both air-conditioned dining and outdoor seating at the deli counter is available
Tepi Laut – "Makan Street" – Makan Street captures the nostalgia of Malaysia's heritage of simple food stalls set along street and open-fronted shop-house restaurants, each offering tempting flavours and a special glimpse into the cuisines of Asia. By day this beachfront restaurant is transformed into a Pool Bar offering Asian and Western snacks, finger food and refreshing drinks.
Kozan Teppan-yaki – the chef prepares various sea foods, cuts of beef, chicken and fresh vegetables in front of the guest and cooks by grilling on a large iron hotplate called a "Teppan". In Japan "yaki" refers to ingredients that have been grilled, hence Teppanyaki.
Naan – Flavours of India – With Moghul touches hinting at the past splendour of the Maharajahs, the easy elegance of this delightful restaurant creates an ideal setting to savour the refined cuisine of Northern India and spicy specialties from coastal Goa.
Leisure & Sports Facilities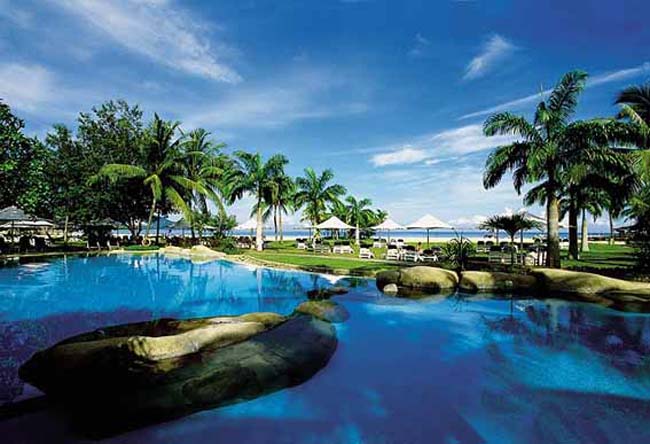 Outdoor Swimming PoolJacuzzi
Children's Pool
Fitness Centre
Golf Course
Billiard & Snooker Room
Karaoke Room
Spa
Tennis Courts
Water Sports
Nature Reserve next door
For more information or to book, please contact the reservations team.
Call 01928 246 243
Online Enquiries: Click Here