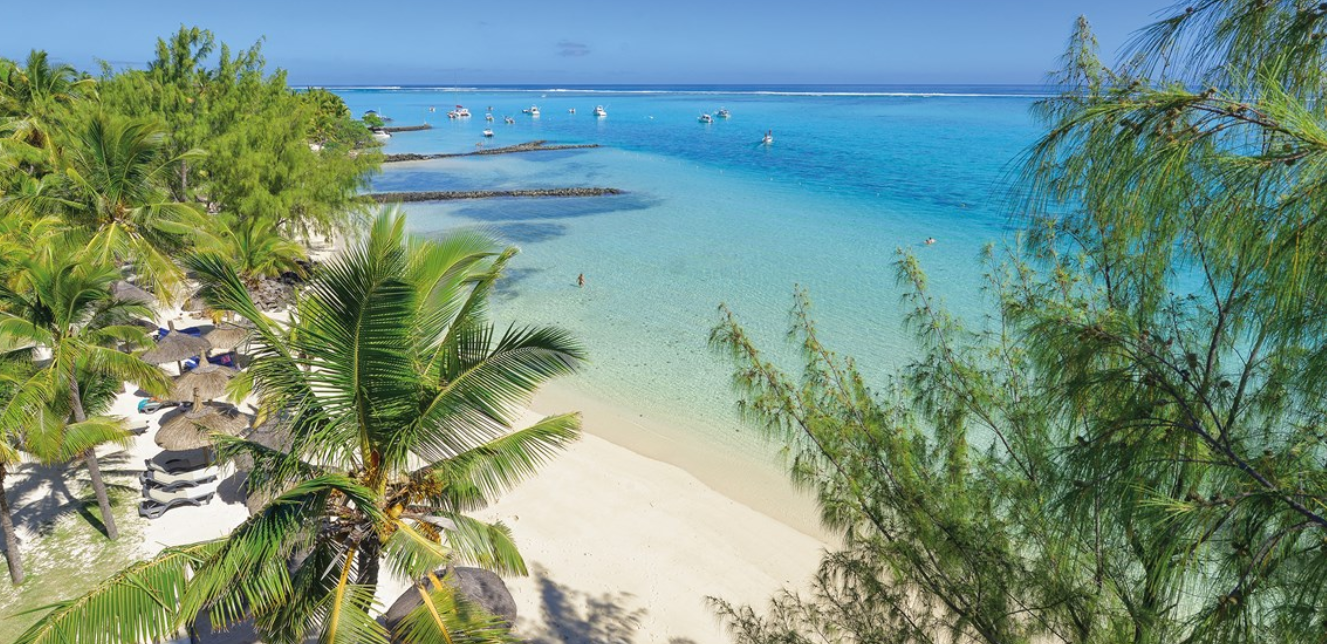 Paradis Beachcomber Golf Resort & Spa
Board Basis: Bed & Breakfast, Half Board, Full Board, All Inclusive, Departure Date: Low Season, Departs: London Manchester
Our Opinion
Georgia, from her recent trip to Mauritius: "Firstly, the food – we were lucky enough to dine at the buffet one evening and the selection & quality of foods was just unbelievable. The room décor at the Paradis is quite different to the other hotels I visited, with a lot of natural light and modern furnishings. All rooms (except Tropical Rooms) have recently been refurbished, however all of the Tropical Rooms are very conveniently located next to the best part of the beach and reception.
I thought that the Spa at Paradis was a little better than the Dinarobin – there is also a better vibe at night time as Paradis has an onsite night club, and generally more people out & about of an evening. And again, you can use all of the facilities at the Dinarobin so if you did fancy a quiet/chill day you can have the best of both worlds! The kids clubs caught my eye with the cutest little splash pool and park. There is also fab fitness facilities such as paddle board yoga, private yoga beach sessions, an amazing gym that is used by professional athletes (with separate rooms for weights & cardio) and free of charge bike hire." 
Location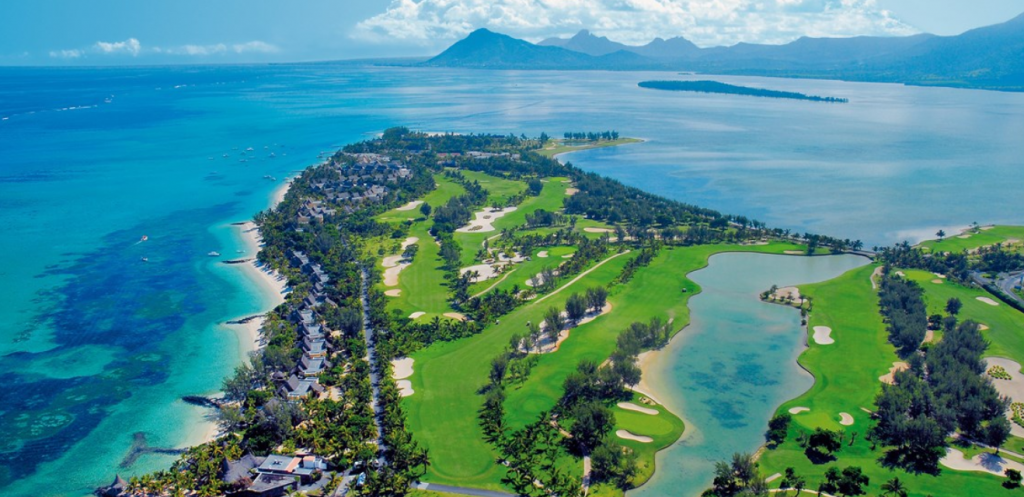 Paradis hotel is widely regarded as one of the premier resorts on the island and has an enviable position at the tip of the stunning Le Morne peninsula surrounded by 5kms of beautiful beach.
Luxurious and spacious accommodation is spread out along these inviting sands, there's a choice of eight restaurants (four of which are located along the beach at Dinarobin), a free children's club, Spa
Beachcomber, a whole host of free land and water sports including the superb 18-hole Paradis Golf Course.
Paradis is the perfect Mauritius hotel if you are looking for beachfront luxury with a choice of outstanding facilities and dining.
Accommodation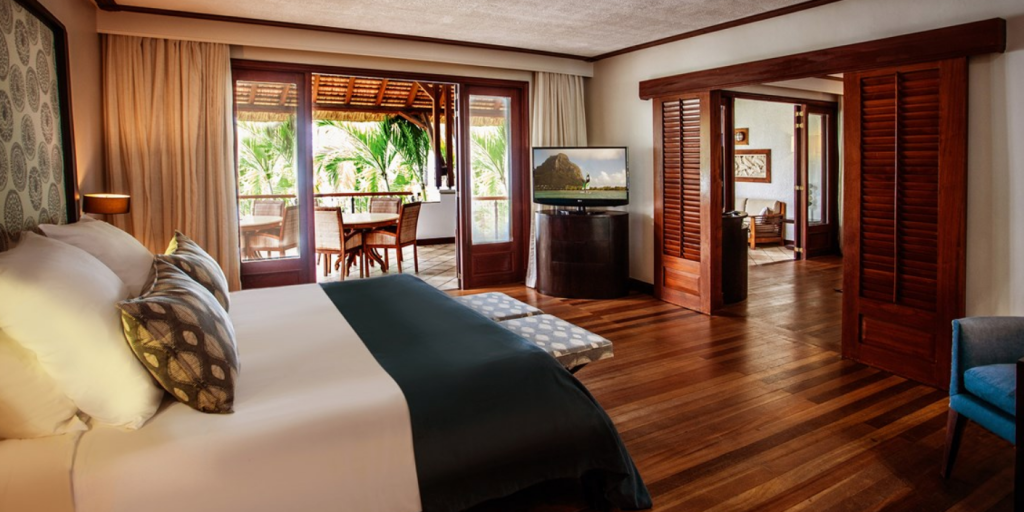 All rooms and suites at Paradis have a opulent and elegant décor finished with fine fabrics and calming colours designed to create a tranquil environment for guests. 
Tropical Room (76m2) –  Spacious and beautifully furnished bedroom, 2 Adults 2 Children.
Golf Room (76m2) – Free green fees and golf cart daily at Paradis Golf Course and Mont Choisy Le Golf, Stay 7 nights and receive a free round of golf at a non-Beachcomber golf course.
Ocean Room (50m2) – Bedroom with seating area.
Ocean Beachfront Room (50m2) – Bedroom with seating area, En-suite bathroom with walk in wardrobe.
Tropical Beachfront Room (76m2) – Spacious and beautifully furnished bedroom, Large bathroom and dressing room area.
Senior Suite (147m2) – Large bedroom and living room with wooden floors, Huge bathroom with unique atrium style shower.
Ocean Beachfront Suite (94m2) – Separate lounge area, Enormous bathroom with luxurious whirlpool bath.
2 Bedroom Tropical Family Suite (152m2) – Open plan seating area, One bedroom designed for children.
2 Bedroom Ocean Beachfront Family Suite (100m2) – Two en-suite bedrooms, Lounge area set between the two bedrooms.
2 Bedroom Luxury Family Suite Beachfront (223m2) – Large bedroom and living room with wooden floor, Two en suite bathrooms, one with mini-bathrobe and slippers, fun toilet ring, non-slip mats and step up to the wash basin.
Paradis Villas (275m2) – Three bathrooms, two of which have beautiful outdoor showers, Huge lounge with glass facade for ultimate sea views, Living room with home cinema, Easy, safe access to beach and shallow bathing is ideal for children and non-swimmers.
Presedential Villa (450m2) – This villa boasts the top category at the Paradis and has the same features as the Executive Villas but enjoys an extra master bedroom and bathroom, which is on a first floor level.
Restaurants and Bars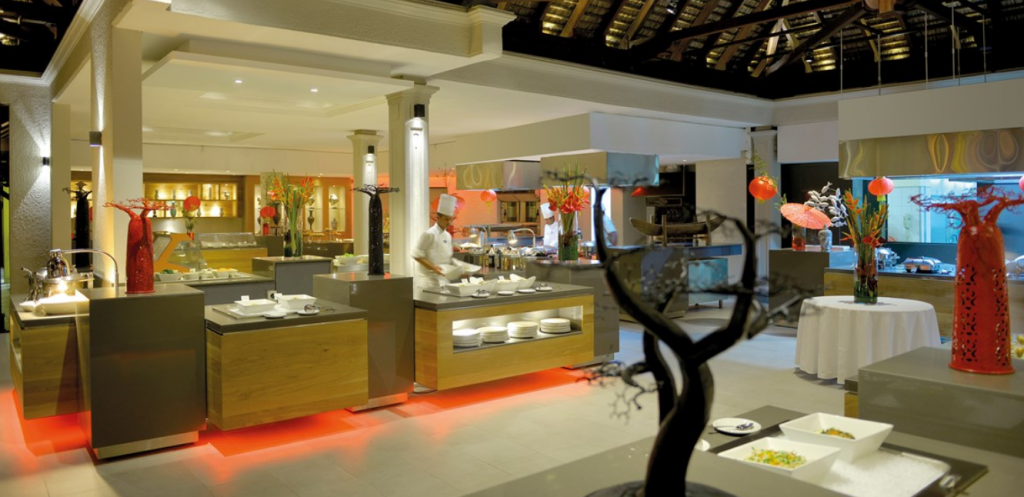 There is something to suit every taste at Paradis, your taste buds truly will be spoilt for choice with Italian dishes, fresh seafood and traditional Creole cuisine. So whether you are looking for a relaxed meal, a casual lunch or gourmet dining experience you can dine at one of the four restaurants at Paradis or the restaurants at the nearby Dinarobin hotel.
Paradis guests can also take advantage of the 4 restaurants available at Dinarobin.
Leisure and Sports Facilities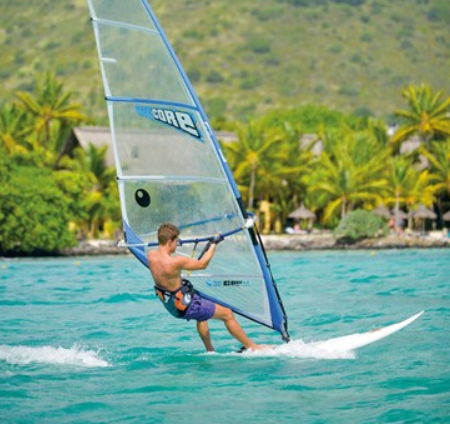 Land Sports
Gym
Water Sports
Stand Up Paddle and Kite Surfing
Deep Sea Fishing 
Diving
Free WIFI accessable on beach
For more information or to book, please contact the reservations team.
Call 01928 246 243
Online Enquiries: Click Here