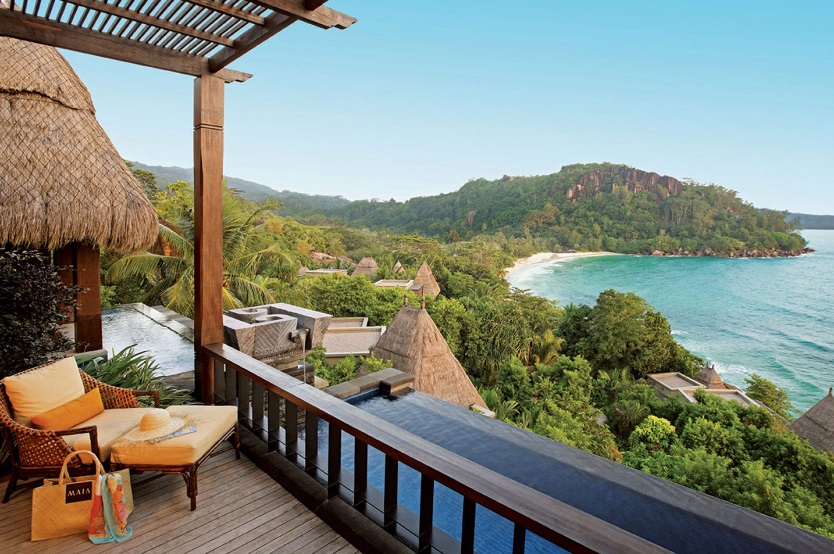 MAIA Luxury Resort
The incredible MAIA Luxury Resort & Spa is a small and exclusive property located amongst the lush foliage and azure waters of Mahe island in the Seychelles.The resort is on a private peninsula with sweeping views over the Indian Ocean. Top end hospitality leads to a truly relaxing getaway. The hotel offers luxurious spa facilities, lavish fine dining options and beautiful facilities will ensure a stay unlike any other.
Board Basis: All Inclusive, Departure Date: Low Season , Departs: London Heathrow
Our Opinion
Maia is classic luxury at its finest. If you are after superb, this could well be it.
Location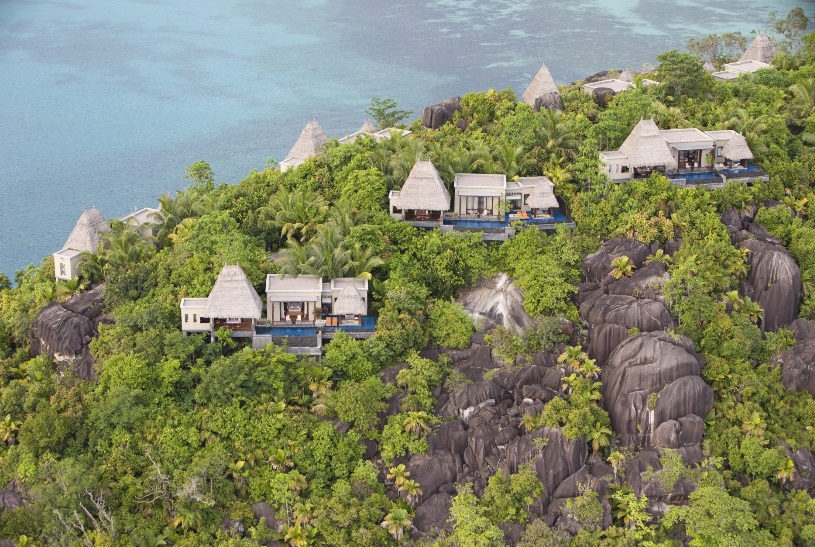 Maia is located in a spectacular setting. Maia is located on the West Coast Road, aptly named as it is on a small peninsula on the West coast of Mahe. Transfers take approximately 30 minutes.
Accommodation
Maia Luxury Resort has 30 secluded, private villas, each with a characteristic calm ambience, and a unique vantage point towards the ocean. Each spacious 250m2 Villa comprises the personalized and intuitive service of a dedicated butler, an air-conditioned bedroom, including a gazebo with dining facilities, bar and voluminous day bed; a private infinity pool; concealed garden-view shower; en-suite bathroom with dual vanities and an enormous outdoor bath stocked with extravagant Hermes amenities.
Maia Signature Villas – There are 17 Signature Villas have unprecedented levels of privacy and are graced by spectacular ocean views.
Ocean Panoramic Villas – Spectacular views and verdant tropical surroundings.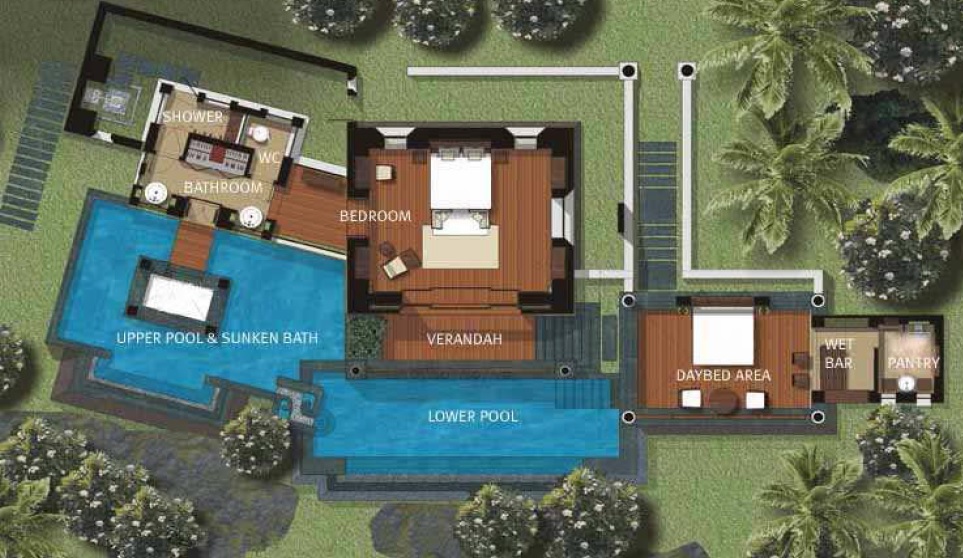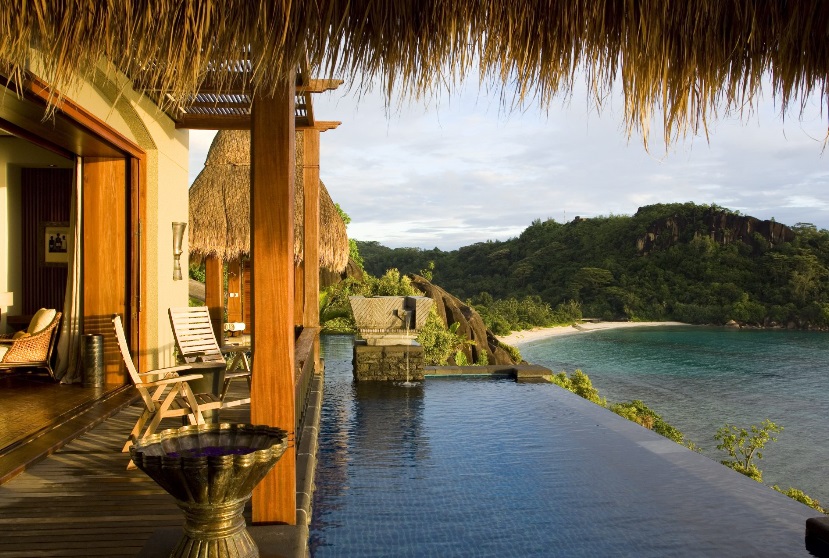 Restaurants & Bars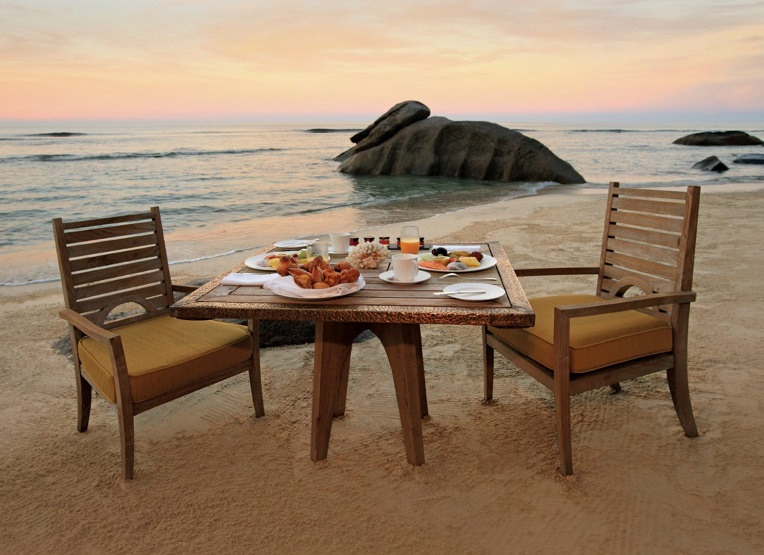 Maia has a skilled culinary team perfecting the art of fusion cooking to create intriguing blends of flavour, texture, colour and aroma by placing an emphasis on locally sourced ingredients.
MAIA offers Asian, Indian, Mediterranean and Creole cuisine at its finest using only the freshest ingredients. With a policy of flexibility, the chefs are afforded the freedom to satiate individual requirements and tastes.
Tec-Tec Restaurant – Offers Mediterranean cuisine with an Asian-Creole accent.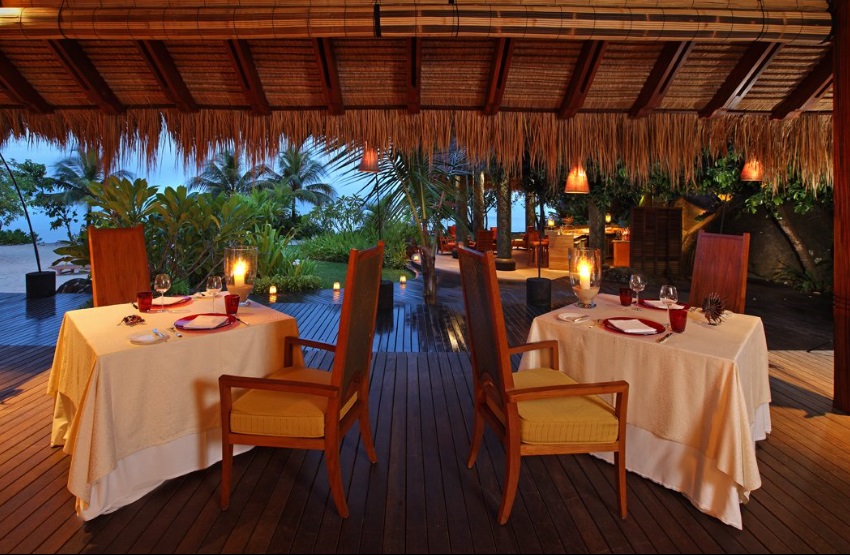 Sunset Pool Bar – Enroute to the main pool and beach, you will discover the Sunset Pool Bar where a variety of delicious snacks and refreshing signature cocktails are served.
Wine Boutique – Boasting the Finest Vintages From Around The World. The Maia Wine Boutique features more than 300 vintages from around the world.
Private Dining – Provides the freedom to dine when and where you like. Romance is guaranteed whether you choose the privacy of your Villa with a meal organised by your personal butler – or you take to the beaches for a candle-lit dinner alongside the stunning Indian Ocean waves. Barbecues can be arranged in the seclusion of your own Villas gazebo.
Leisure & Sports Facilities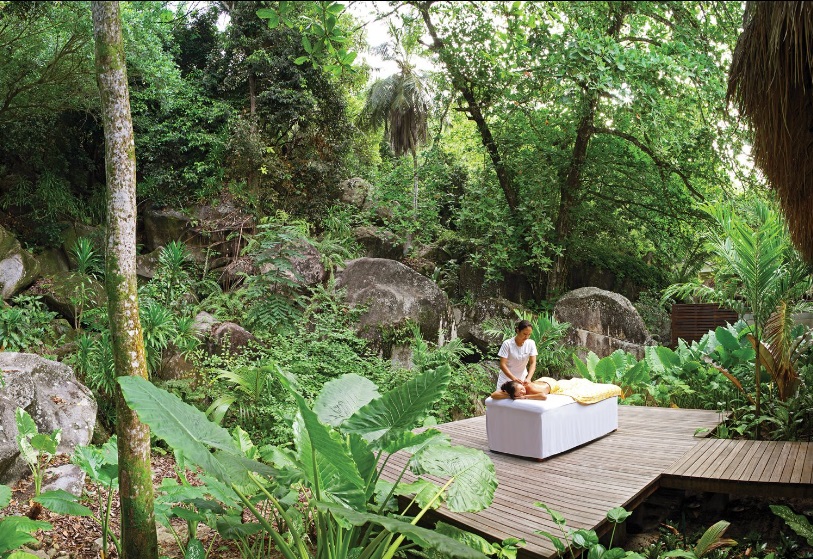 Yoga, Qi Gong meditation
Garden tours available
Badminton
Croquet
Canoeing
Pool games
Snorkeling
Sun beds
Swimming Lesson
Beach walks
Treasure hunt
Sand Castle
Football
Volleyball
Surfing lessons
Yacht hire
Paddling lessons
Excursions available
Some activities may be chargeable, please enquire
For more information or to book, please contact the reservations team.
Call 01928 246 243
Online Enquiries: Click Here