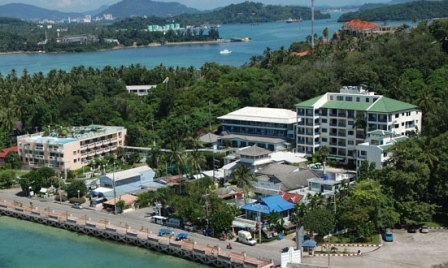 Kantary Bay
Board Basis: Bed & Breakfast, Half Board, Full Board, Departure Date: Low Season, Departs: London Heathrow
Our Opinion
The Kantary Bay is one of the cheaper 3-star hotels in Phuket but never fear as the reviews are always very good. The rooms are all large with kitchenettes and living space. While it doesn't have a beach, you can use the gorgeous beach at the sister property, the Cape Panwa. This is an all-around great property if you wish more space or if you are on a budget.
Location
The Kantary Bay is located at the southern end of Phuket on a peninsula near the Cape Panwa. Transfers are approximately 45 minutes and huket Town is 10 minutes away.
Accommodation
Each room type is furnished with a living room, kitchenette and separate sleeping area.
There are three options including studios, one bedroom and two bedroom suites. Each room type has its own living and dining areas, a small but complete pantry/kitchen and TV with entertainment system. Rooms are tastefully decorated, bright and inviting with terra cotta tiles, wooden floors, wrought iron, rattan, teak and beautiful fabrics and rugs.
All rooms come complete with air conditioning, TV with cable and satellite, Hair-dryer & Iron on request, Private balcony, stereo, refrigerator, rice cooker & toaster on request and a bathroom with separate shower and bath tub
Room Types: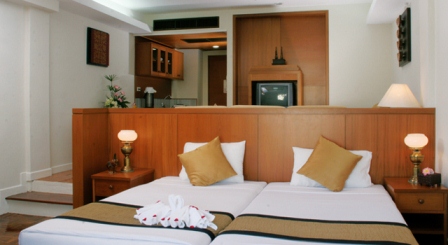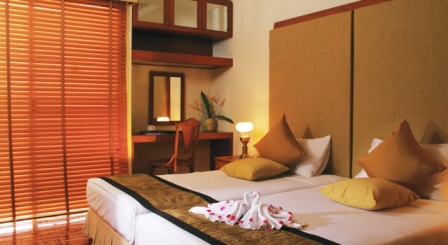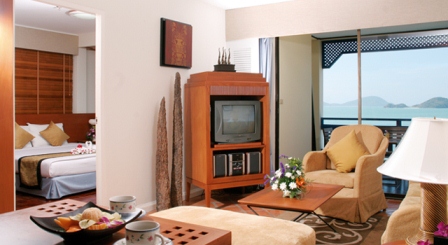 Restaurants and Bars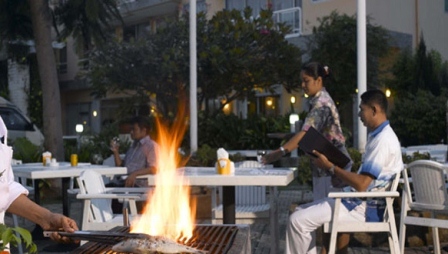 Uncle Nan's – This inviting Italian restaurant, located at the Bay Hotel, is renowned for its classic Italian cuisine and warm and relaxing atmosphere. Sit back on the beautiful outdoor terrace and take in the panoramic views of the bay.
Laem Panwa – outdoor seafood restaurant is famous on the island for its succulent and fresh seafood BBQ featuring delicious fish, king prawns, crab and much more – at local prices!
Clock House – a casual cafe located in the heart of the hotel, serving snacks, sandwiches and drinks at very attractive prices. A great place to have a relaxing break from shopping at the Panwa Village.
Dolphin Bar – The perfect place for a pre-dinner cocktail before dining at Uncle Nana's Italian restaurant. Extensive drinks list and cocktails are available.
Leisure and Sports Facilities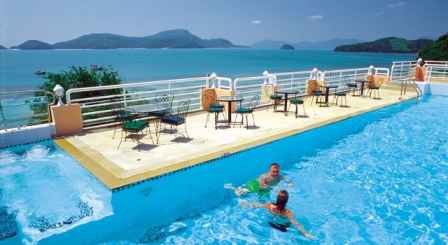 Two swimming pools
Small fitness room
Panwa Village shopping centre
Free WI-Fi in public areas
The Kantary Bay Hotel is part of the same family as the world renowned Cape Panwa Hotel and Spa, you can enjoy all the facilities this resort has to offer including its own tranquil beach, two swimming pools, water sports and more. The resort is just a two minute drive from The Kantary Bay Hotel and free shuttle buses run every fifteen minutes for hotel guests
For more information or to book, please contact the reservations team.
Call 01928 246 243
Online Enquiries: Click Here