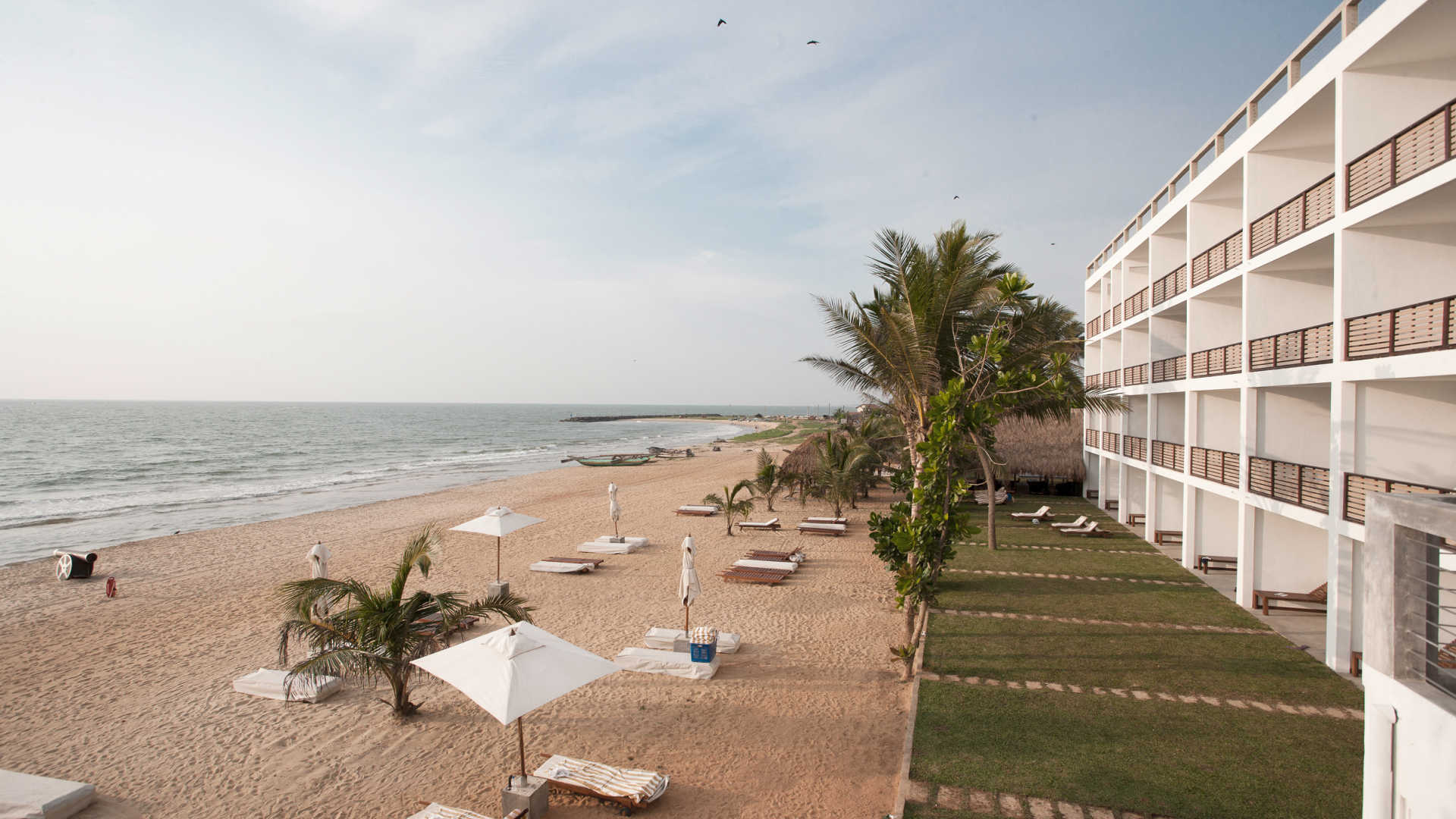 Jetwing Sea
This is an ideal place to relax away on Sri Lanka's beautiful shores. It is on the quieter end of one of the country's most popular beaches, and is the ideal place to chill out either before or after a cultural tour of the island.
Board Basis: Bed & Breakfast, Half Board, Full Board, All Inclusive, Departure Date: Low Season, Departs: London
Our Opinion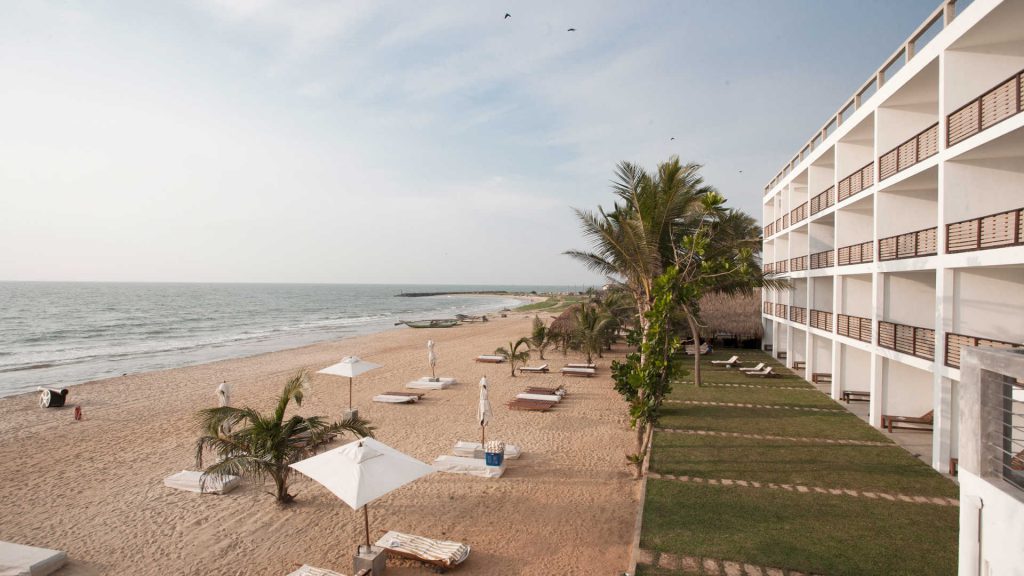 Jetwing Sea is a brilliant 4* resort in one of Sri Lanka's most popular beach resorts, Negombo. It is the ideal location for those wanting a relaxing beach break, or anyone looking to chill for a few days before or after a cultural tour of this amazing country!
Location
Located on the quieter end of Negombo Beach, Jetwing Sea is only 20 minutes from Colombo Airport and a short walk (or tuk tuk ride!) from the local shops and restaurants.
Accommodation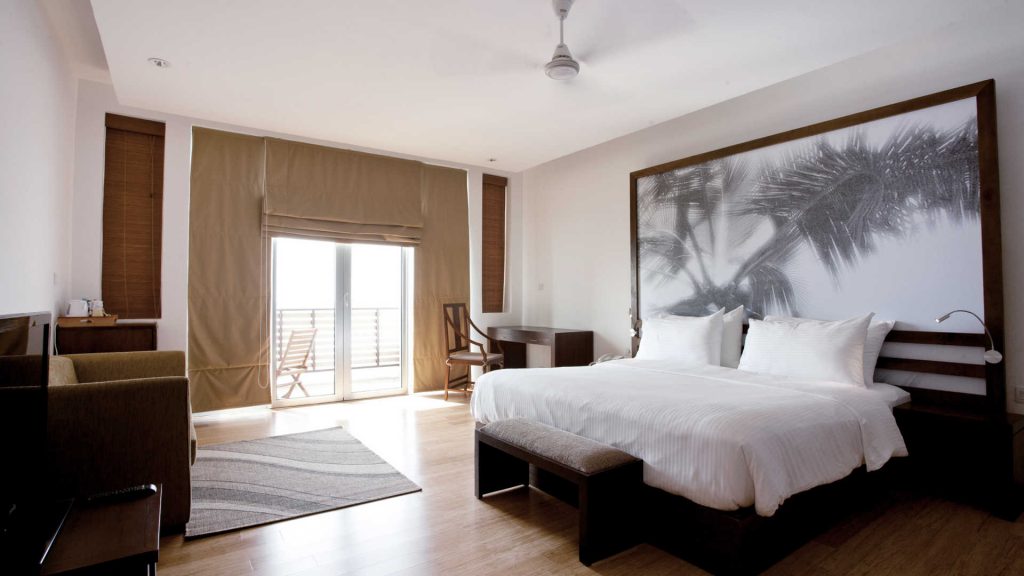 There are 83 rooms and suites in total, divided into two main room categories.
Deluxe Rooms: Located in the North Wing, these rooms are more spacious with bigger bathrooms. They come with the following amenities: Air-conditioning, fan, kingsize bed, minibar*, telephone, flat-screen television, balcony /terrace. They are 52m² in size.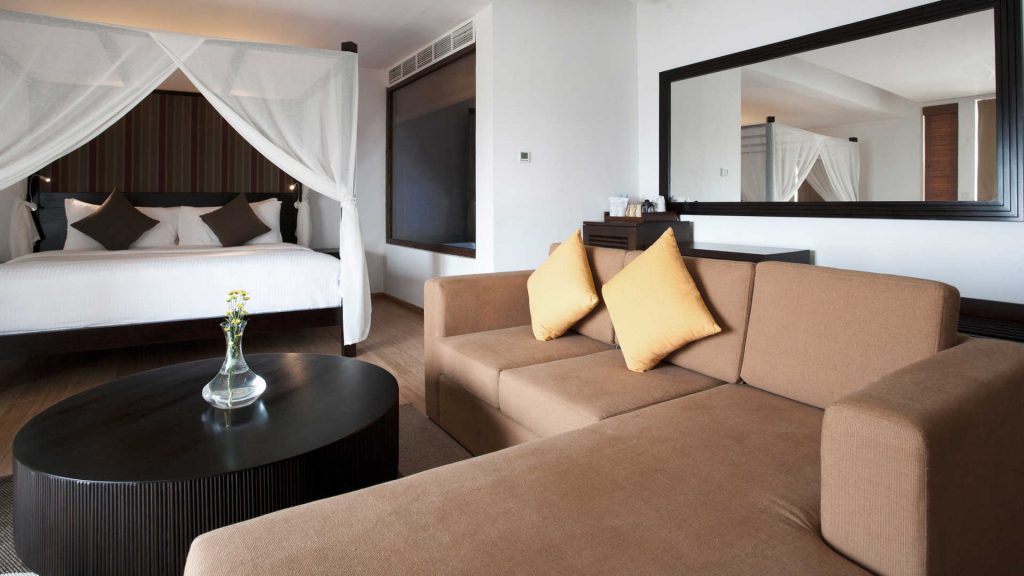 Suites: There are only two suites located on the fourth floor with four-poster beds and a Jacuzzi baths. These suites can only be booked through Kuoni in the UK (don't worry – we're a Kuoni partner!). The rooms come with the following amenities: air-conditioning, fan, four-poster bed, minibar*, telephone, flat-screen television, balcony, Jacuzzi bath. They are 78m² in size.
Restaurants & Bars
Café C overlooks the beach and dining outside on the wide terrace is a must. Whether it's spicy Sri Lankan curry from the buffet or something from the varied à la carte menu, nothing beats the beautiful sunshine and the gentle breeze out on the terrace. If you crave fresh seafood and the sand between your toes, Lellama is ideal. Offering the catch of the day cooked out on beach barbecues beneath the stars, it's a little slice of heaven.
There are also 2 bars in the resort.
Leisure & Sports Activities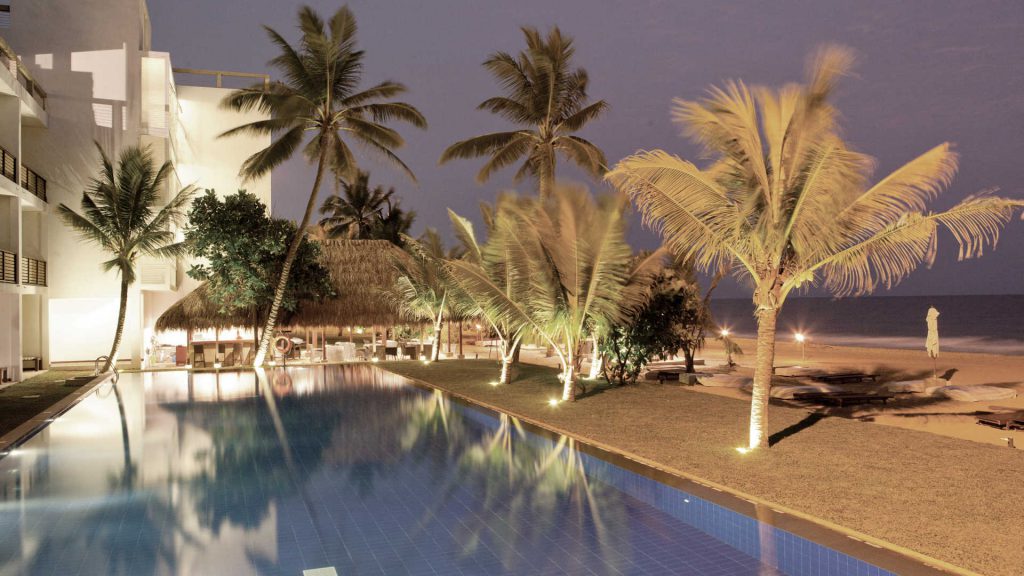 There's a rooftop spa, as well as a gym, both of which have views out over the beach to the ocean while you relax or work out. One of the pools is overlooked by the bar so it's handy for a quick poolside cocktail. The second is on other side of the resort and is generally the quieter of the two, especially in the morning – ideal if you want to start the day with a dip.
The beautiful rooftop spa allows for uninterrupted views of the ocean as you enjoy a range of treatments using both international and local products.
In total there are 2 swimming pools, a volleyball net, a gym, and a spa*
* Denotes local charges.
For more information or to book, please contact the reservations team.
Call 01928 246 243
Online Enquiries: Click Here