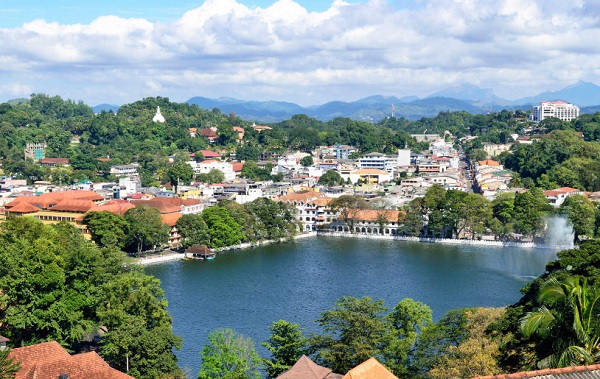 Essential Sri Lanka Tour
Essential Sri Lanka Tour
Ideal for those new to Sri Lanka, this leisurely-paced tour takes you from the coast to the heart of the cultural triangle and south into central Sri Lanka. There's plenty of time free to explore independently or join one of the hand-picked optional excursions, perfect for those looking for a busier itinerary.
Board Basis: Mixed Meal Plan, Departure Date: Low Season, Departs: London Heathrow
Our Opinion
This tour is perfect for people who have a bit less time, but want to get a flavour of what Sri Lanka has to offer!
Tour Highlights
Visit Minneriya National Park, one of the best places in Sri Lanka to see wild elephants
Highly recommended, optional visit to Sigiriya Rock
Explore some of the famous spice farms
Visit the Temple of the Sacred Tooth
Discover a vast selection of flora at the Royal Botanical Gardens in Peradeniya
Learn about the process of growing tea leaves at the Giragama Tea Plantation
Itinerary in Brief
Negombo: 1 night
Sigiriya: 2 nights
Kandy: 2 nights
Mount Lavinia: 1 night
Full Itinerary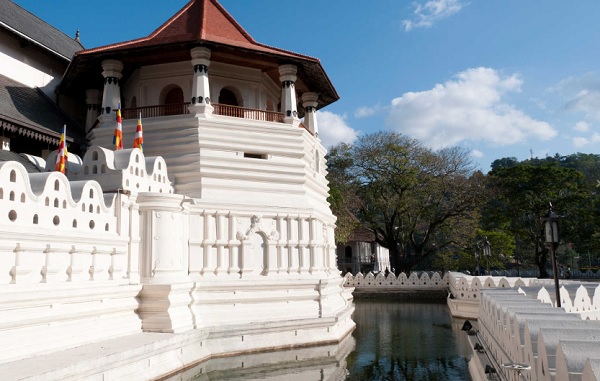 (Please note – B, L, D represent where breakfast, lunch and dinner are provided below)
Day 1: UK to Negombo via Colombo: Depart from the UK on your overnight flight to Sri Lanka.
Day 2: Negombo: On arrival in Colombo, transfer to your hotel, the stylish Jetwing Sea, which offers a warm welcome, amazing food and an excellent beachfront location in Negombo. It's close to the airport, so you can chill out as soon as possible, but it's also at the quieter end of one of the country's most popular beaches. In the evening you'll get to meet your local tour leader and the rest of your group at a welcome dinner at Lords Restaurant. Approx. journey time: 20 minutes, 9 miles. Stay: Jetwing Sea (or similar). D.
Day 3: Negombo to Sigiriya: Your day begins with a drive inland towards Sigiriya, stopping en route for lunch at Saruketha, a local restaurant in the town of Kurunegala. This afternoon you can choose to join an optional excursion that takes you on a game drive into Minneriya National Park, one of the best places in Sri Lanka to see wild elephants. And if you happen to be travelling between the months of July and September, you'll be able to witness one of the region's most incredible wildlife experiences – 'The Gathering'. During the dry season and periods of drought, the water dries up elsewhere leading elephants to migrate in vast numbers to the edge of the Minneriya reservoir where they can drink, feed, bathe and mate. Approx. journey time: 4 hours, 95 miles. Stay: Amaara Forest (or similar). B, L, D.
Day 4: Sigiriya: Following breakfast, head out to a local village for a short guided walk and discover a little about day-to-day life in rural Sri Lanka. There's an optional visit to the iconic Sigiriya rock – our recommended excursion for guests who are active and willing to climb to the summit of this granite peak.
In AD477 King Kashyapa built his palace and fortress upon the top of Sigriya Rock and moved the capital of Sri Lanka to its position after deposing his father as King of Sri Lanka. He was later defeated by his brother and now all that remains are the ruins of his palace and city. Iron walkways allow visitors to climb to the top of the rock to see the ruins of the palace and en route you can see the famed Mirror Wall. Made of porcelain, it was said that it was polished to such a shine that the King could see his reflection in it, though now it bears the marks of those who climbed mighty Sigiriya before writing on it was banned.
You'll also come across countless frescoes on your journey to the top, before passing through the Lion Gate, flanked by two gigantic lion paws, to the summit and the remains of the palace and fortress. At the base of the rock are a collection of gardens, known as the water, boulder and terrace gardens. Approximately 1200 steps of varying steepness and difficulty levels take you to the top.
This is undoubtedly a tough climb, however it is well worth the effort once you get to witness the views over the jungle and ruins of the ancient city below. Stay: Amaara Forest (or similar). B, D.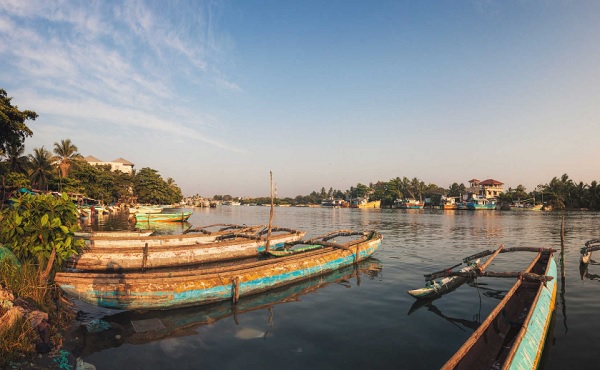 Day 5: Sigiriya to Kandy: Continue your exploration of central Sri Lanka, departing Sigiriya for the city of Kandy. Sri Lanka is famed for its spice gardens, where many quality spices have been grown for centuries and exported far and wide throughout the world. Today, as you make your way south you will have the opportunity to visit one of these gardens and discover a little more about the varieties grown and the importance of the spice trade to the economy and culture of the island.
Following lunch at one of the local spice gardens, continue on to Kandy which sits to the north of Sri Lanka's hill country. There's a slight change of pace this afternoon with an introductory tour of Kandy, which is one of the country's busiest cities. You'll also have the opportunity to wander through a local market in the city experiencing the culture of local vendors and shoppers.
Later in the afternoon, head to the most famous of Kandy's attractions, the Temple of the Sacred Tooth Relic, which houses what is believed to be an ancient relic of Lord Buddha. Approx. journey time: 2½ hours, 59 miles. Stay: Hotel Topaz (or similar). B, L, D.
Day 6: Kandy: Today begins at the Royal Botanical Gardens in Peradeniya. You'll find a vast selection of Sri Lanka's native flora as well as many exotic species and a renowned orchid collection. Lunch is included at the Kandyan Arts Residency. This region of Sri Lanka is the heart of Sri Lanka's renowned and historic tea producing industry and this afternoon you'll head out of the city to visit the Giragama Tea Plantation to learn a bit more about the process the leaves go through between the plant to your cup. Stay: Hotel Topaz (or similar). B, L, D.
Day 7: Kandy to Mount Lavinia: Travel west to Colombo and the nearby resort of Mount Lavinia. One of our closest hotels to Colombo, the Mount Lavinia is famed worldwide for its colonial charm and amazing location. Once the home of British Governors, it overlooks a stretch of private beach and oozes old world-style elegance with a high level of service as well as excellent food. Alternatively, if you've chosen to head to a Sri Lankan beach resort after the tour you will transfer straight to your chosen accommodation. Approx. journey time: 4½ hours, 74 miles. Stay: Mount Lavinia (or similar). B.
Day 8: Mount Lavinia: Transfer to the airport for your flight to the UK. B.
Extensions
Sri Lanka beach 3 nights: Kick back and relax after your tour with a short beach stay on one of Sri Lanka's beautiful golden beaches.
Maldives 3 nights: Relax in paradise on your chosen Maldivian Island. Snorkel, dive or just dig your toes into the powder soft sand.
Need to Know
We recommend this tour to those who wish to take in the most popular regions of Sri Lanka at a very relaxed pace before perhaps spending some time on the beach.
All departures are guaranteed
For guests over 16 (unless travelling on a private journey)
Average group size of 7 guests
A maximum of 14 guests.
The Sigiriya optional experience is for physically fit and energetic guests. We recommend taking plenty of water, a hat and sun cream if you opt to join this excursion.
The accommodation is hand-picked, largely centrally-located hotels so you can use your free time to easily explore at your own pace. In Sigiriya, you'll stay at the Amaara Forest which is within easy driving distance of the Sigiriya Rock Fortress and the city of Dambulla, site of the famous cave temple. The hotel in Kandy has a tranquil setting in the hills above the city, away from the hustle and bustle yet just a 10 minute drive from the city centre.
For more information or to book, please contact the reservations team.
Call 01928 246 243
Online Enquiries: Click Here