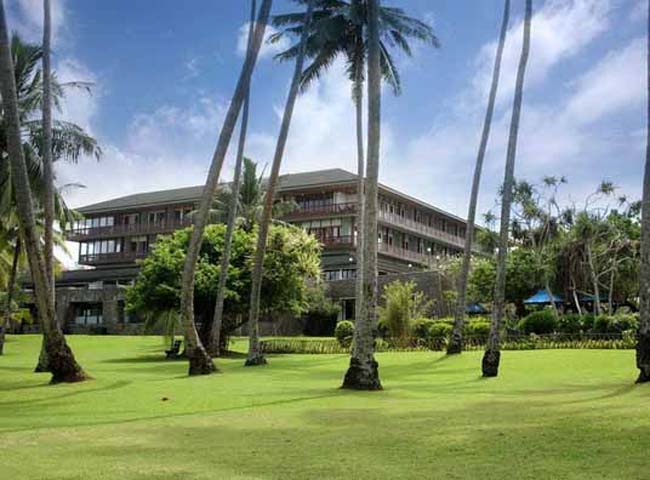 Bentota Beach by Cinnamon
Bentota known for its broad golden beaches is situated in the southern coastal zone of Sri Lanka, a mere one & half hour drive from Colombo. Bentota Beach is a popular hotel with great facilities situated between the banks of Bentota River and the sandy sea shore of the Indian Ocean. It's designed is based on an ancient Dutch fort by the famous architect Geoffrey Bawa. Bentota Beach has a broad golden beach and a wonderful freeform pool and spacious gardens. It has a wide range of facilities including a sports centre, water sports centre and for the laid-back there is an Ayurvedic spa with expertise in pampering.
Board Basis: Bed & Breakfast, Departure Date: Low Season, Departs: London Heathrow
Our Opinion
This is a wonderful 4-star hotel. You enter what feels like an old fort and enter the lobby with its ceilings done in colourful fabric. It's a great hotel to wander around and soak up the relaxed atmosphere. It has a huge range of facilities. It would be great for weddings as the gardens seem vast. The western coast railway runs near the hotel entrance but like most other hotels along the coast you'd barely even notice any trains. It offers B&B, HB and All Inclusive. If you plan to be out everyday and maybe take an overnight trip east then maybe B&B. But if you are staying in the hotel for the most part, perhaps consider All Inclusive which is around £25pp per day.
Location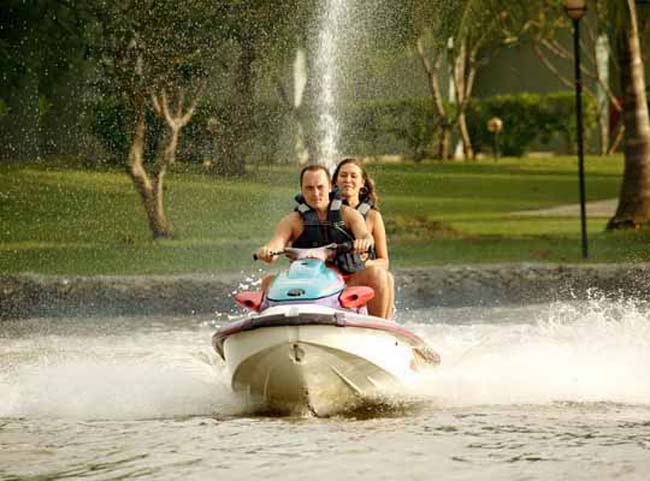 Bentota Beach is located between Bentota River and the sea, close to Bentota village. It is about 3 hours from the airport.
Accommodation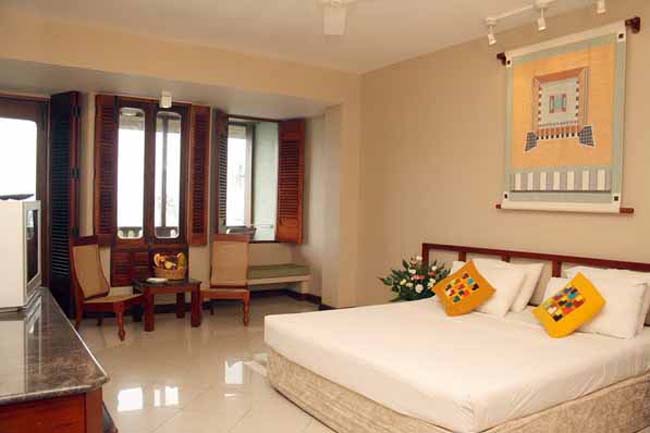 There are 130 rooms and 3 suites, all rooms have air-conditioning, TV, coffee/tea facilities, minibar, a bathroom with shower, and a balcony/terrace.
Room types:
Standard Rooms – have river or partial ocean views.
Superior Rooms – are on the upper floors have with river or sea views with superior furnishings. These rooms have double beds only
Suites – are more spacious and have large balconies.
Restaurants & Bars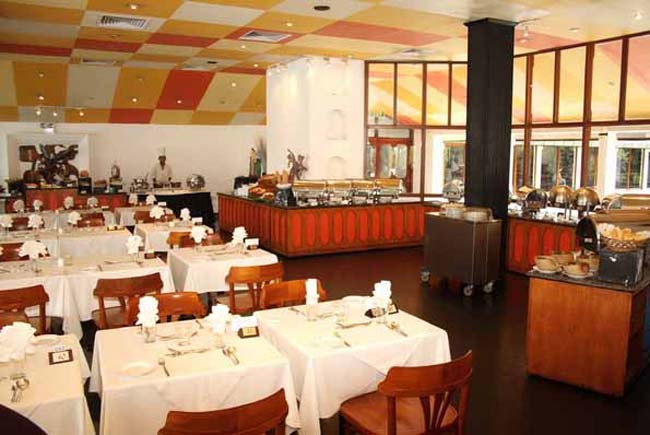 Peacock Restaurant offers delectable dishes in both local and international cuisine
Araliya Restaurant – a la carte restaurant with wide range of cuisine and wines
Sooriya Pool Bar – the pool bar
The pontoon at Bentota Beach – perfect to hold parties or cocktails while taking a ride down the Bentota River
Leisure & Sports Facilities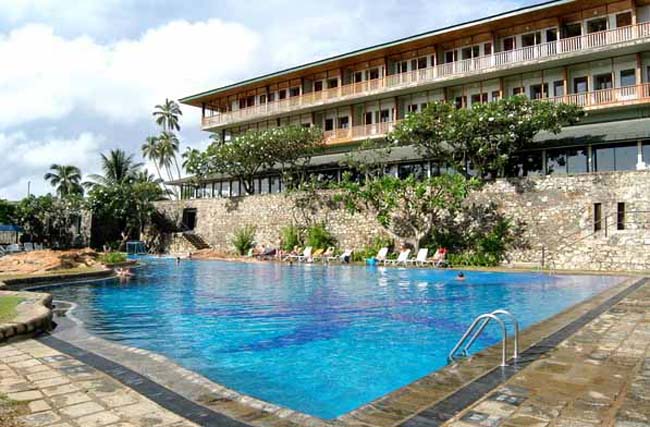 Swimming pool
Water Sports Centre
Land Sports Centre
Tennis
Squash
Fitness Centre
Games Room
Ayurvedic Health Centre
Shopping Arcade
For more information or to book, please contact the reservations team.
Call 01928 246 243
Online Enquiries: Click Here