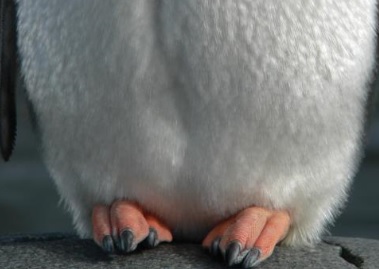 Antarctic Explorer
Experience an adventure tour of Antarctica and explore the unique conditions at the end of the Earth. Embark from Ushuaia, travelling through the Drake Passage to the South Shetland Islands to see the incredible landscapes created by the Antarctic climate. See multiple species of playful penguins, the imposing and graceful frames of Antarctica's whales and a frenzy of feeding birdlife. Benefit from the navigational expertise and local knowledge of a professional crew and make the most of this once-in-a-lifetime experience to Antarctica to see the exotic, alien nature of this frozen world for yourself.
Board Basis: Full Board, Departure Date: Low Season, Departs: London Heathrow
Our Opinion
This truly is a once in a lifetime experience! Travel around the Antarctic Peninsula and get an amazing view of scenery and wildlife seen nowhere else on the planet.
Tour Highlights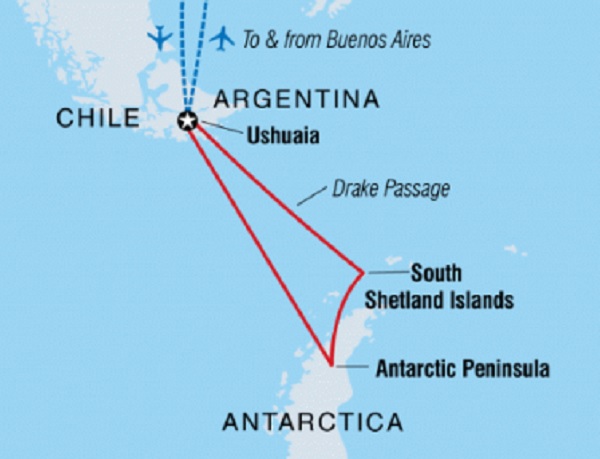 Journey through the historic Beagle Channel, looking out for rare birdlife from deck with the help of your expedition team.
Get up close to an incredible range of wildlife, such as minke, humpback and orca whales or gentoo, Adelie and chinstrap penguins.
Few people ever get the opportunity to set foot on the Great White Continent, but you'll be one of them.
A diversity of possible landing sites and activities allows you to see the spectacular Antarctic Peninsula from multiple perspectives.
Optional activities such as sea kayaking or polar ice camping on selected voyages can take your adventure to the next level. Book early, as these sell out fast.
A polar plunge in the Antarctic sea is the most invigorating swim you're ever likely to take.
Itinerary In Brief
Buenos Aires – 1 night
Cruise Ship – 1 night
Cruise Ship (Drake Passage) – 2 nights
Cruise Ship (Antarctic Peninsula) – 4 nights
Cruise Ship (Drake Passage) – 2 nights
Full Itinerary
Day 1
Buenos Aires – Welcome to Argentina. Transfer from the airport to the hotel and begin your Antarctic Explorer adventure with an overnight stay in Buenos Aires. Meet your leader and shipmates for a welcome meeting this evening at the hotel. Please look for a note in the hotel lobby or ask reception where it will take place. Your insurance details and next of kin information will be at this meeting, so ensure you bring these details to provide to your leader. If you're going to be late, please inform hotel reception. If you have time during the day, explore the boulevards, galleries and European architecture of Buenos Aires. In the evening, you may like to head out for a steak dinner with your new travel companions.
Notes: A transfer from Buenos Aires airport to the hotel is not included.
Accommodation: Hotel (1 night)
Meals Included: There are no meals included on this day.
Special Information: Please note, no arrival transfer is included in Buenos Aires. Please make your own way to the joining hotel. Full joining instructions will be included in your final documentation.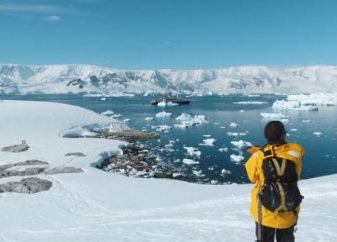 Day 2
Buenos Aires to Ushuaia – In the morning take a charter flight from Buenos Aires to Ushuaia, which should take around three hours. On arrival, explore the town before meeting your shipmates for embarkation. Cruise through the Beagle Channel, which transects the Tierra del Fuego archipelago. The channel is rich with birdlife, so keep an eye out for penguins, cormorants, petrels and black-browed albatross. Members of the expedition team will help you spot wildlife from the deck.
Accommodation: Cruise ship (1 night)
Meals Included: Breakfast / Dinner
Days 3-4
Drake Passage – Sail into the Drake Passage. This wide channel separates the bottom of South America from the tip of the Antarctic Peninsula, and was named after the English explorer, Sir Frances Drake. We hope for smooth sailing through the waterway, but be prepared for possible rough seas. Onboard lectures and presentations by the expedition team will provide you with an insight into the locations you'll be visiting.
Accommodation: Cruise ship (2 nights)
Meals Included: Breakfast (2) / Lunch (2) / Dinner (2)
Days 5-8
Antarctic Peninsula – Welcome to the Antarctic Peninsula. The next few days form the core of your Antarctic adventure. Changing conditions mean that each voyage is different, but your expedition team will make the most of whatever conditions occur to make sure you have a truly fulfilling trip.
Here are just a few of the things you might find yourself doing:
Sitting quietly on a pebbled beach, waiting for a curious penguin chick to approach
Taking a 'polar plunge' in the icy waters of Neko Harbour
Listening to the boom and crack of a calving glacier near Petermann Island
Cruise in a Zodiac among grounded icebergs in Pleneau Bay
Scrambling to the top of a craggy hill for an unforgettable view of Port Lockroy
There are a huge number of possible landing sites which you may experience over the course of these four days. Please contact us if you want to receive more information about all the possible sites.
There are also a wide variety of inclusive and additional activities available to all passengers (some may have to be booked in advance), including; kayaking, cross-country skiing, camping, paddleboarding, snowshoeing and photography.
Accommodation: Cruise ship (4 nights)
Meals Included: Breakfast (4) / Lunch (4) / Dinner (4)
Days 9-10
Drake Passage – Wind down your Antarctic adventure with a voyage back across the Drake Passage. This is another great opportunity to look out for wildlife from the deck with a hot drink in your hand. You will also be able to attend more presentations by onboard experts focusing on the history and wildlife of the Antarctic region.
Accommodation: Cruise ship (2 nights)
Meals Included: Breakfast (2) / Lunch (2) / Dinner (2)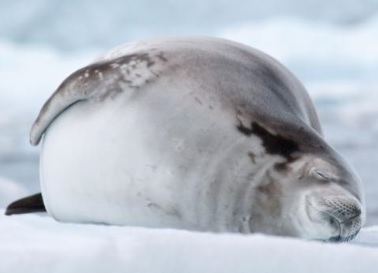 Day 11
Ushuaia to Buenos Aires – After a shipboard breakfast and a short excursion to Tierra del Fuego National Park, you'll be transferred to the airport for your flight back to Buenos Aires. Your Antarctic adventure comes to an end here.
Meals Included: Breakfast
Special Information: Your trip ends on arrival at Buenos Aires Ministro Pistarini (EZE) airport. Please do not book onward flights out of Buenos Aires EZE until at least 8.00pm.
Extensions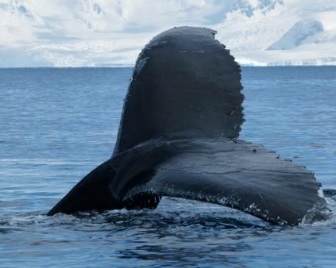 If you're not ready to go home just yet, please feel free to contact us and our travel concierges can look into possible extensions, whether that's a week on a beach in Brazil, the Caribbean or even a short stay in the United States – the choice is yours!
Need To Know
Although the ice strengthened ships are big and sturdy, Antarctic waters can be unpredictable and rough. Some people may experience seasickness, especially through the Drake Passage and other open.
As you'd expect, temperatures in the Antarctic are freezing. A warm parka will be provided along with waterproof boots and unlimited hot drinks, but you should also bring base layers and lots of warm clothing. Please see the trip notes for further important information about what to bring.
Weather depending, you will be making regular excursions in a Zodiac boat to explore the local area and look for wildlife. It can get very cold and wet on the Zodiac, so make sure you are dressed appropriately and that you keep your camera safe and dry. Sturdy sea legs are needed as you make wet and dry landings from the boat, and on steep terrain, snow and other uneven surfaces. Some ships have a lot of stairs, so please hold on to the handrails if seas are rough.
The weather plays a pivotal part in this adventure and although there's an itinerary in place, there are no guarantees that you'll be able to do everything that is planned for. A level of flexibility and openness to embracing the unexpected are important in expedition travel, especially to such a remote area. There are nearly 200 recognised sites in the Antarctic Peninsula and South Shetlands; the places mentioned in the itinerary may need to be changed to others (which are equally as interesting). We may also be confined to the ship during rough weather. The on-board library and educational lectures are ideal ways for keeping entertained.
For more information or to book, please contact the reservations team.
Call 01928 246 243
Online Enquiries: Click Here