A little over a week ago I returned from an incredible 15 days away where I visited Egypt, Jordan & Israel – three countries I've had on my Bucket List for ages – and it certainly didn't disappoint!
Egypt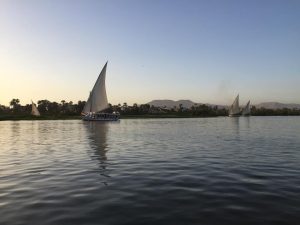 I started my journey flying into Hurghada, and although we didn't stay there long, got a really good impression of the place! Located on the Red Sea coastline with an incredible desert backdrop, there was a great mixture of authentic Egyptian bazaars & food stalls, alongside a modern marina with some lovely looking restaurants. The following morning we hit the road and headed to Luxor, where we'd stay for a couple of nights. Before arriving, I'd read that Luxor was the 'hassle capital of the world', and having been to some rather 'hassly' places in my time – I feared for the worst. However, once you get over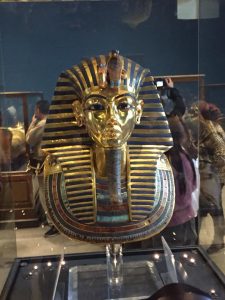 the initial wave of taxi drivers & horse-drawn carriage (unique, I know!) drivers pestering you for a ride, it's not too bad at all! We spent the following couple of days exploring Luxor, with visits to the Valley of the Kings and a felucca ride down The Nile standing out as the main highlights.
It was then onto the overnight train up to Cairo, which for £9, wasn't bad at all. Arriving nice and early into Cairo gave us a full 2 days to explore. One day was spent doing a bit of shopping and an afternoon visit to the Egyptian Museum, which hosts an incredible amount of ancient artefacts, most notably the mask of Tutankhamun and 'the Mummy Room' (nothing to do with the films!), which was literally a room full of the dead bodies of former Pharaohs of the Egyptian Empire, very cool!
One thing that did stand out was the fact that everywhere we stayed, we were asked to make sure we told our friends to come and visit Egypt, as there had been obvious declines in tourism thanks to numerous terrorist threats in the region, which is a real shame as I had such a great time and didn't feel at threat for one moment. So here it is – visit Egypt!
Jordan
Ever since I found out that Jordan existed (excuse my naivety, I'm only young!) it's been right up there on my Bucket List. The main attraction for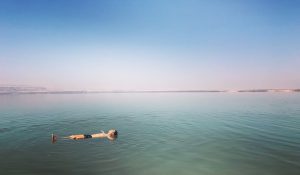 the country is of course Petra, which was voted as one of the World a little over a decade ago, but there is so much more to see here than just Petra! My journey started in Amman, which was a bustling city full of lovely coffee shops, stalls and local restaurants. I spent an afternoon driving north up to visit the ancient city of Jerash, before spending my first night back in the capital. It was then an early start as I ventured towards the Dead Sea via a quick stop at Mount Nebo, where Moses was allegedly taken to look out over the promised land (here you have a view of Israel over the Dead Sea). I'm not a religious person, but it was still interesting nonetheless. Next stop was the Dead Sea, which I was incredibly excited for! We visited Amman Beach (just the name of a resort, despite being 90 minutes away from Amman at this point), where I floated away endlessly and enjoyed some nice relaxation time by the pool. Such a strange experience, and one which everyone needs to experience to try and get their heads around! That afternoon I drove on down the Dead Sea coastline and then up into the mountains, which itself is one of the nicest driving experiences I've had anywhere in the world, with my next stop at Wadi Musa, the village alongside Petra.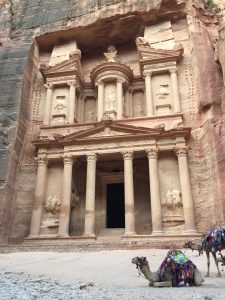 The alarm went off at 5.45am, and after a lovely breakfast at the hostel, it was off for a full day at Petra. We got there at about 6.45am, and it was like we had the place to ourselves, which was amazing. You first hit the 'Treasury', which is the most iconic point at Petra and is the view you'll have most likely stumbled across when searching for it online (see picture below). This incredible National Reserve has so much more to offer though than just this building, which I was astounded to see that people in there clearly hadn't realised. Hoards of people ambled through the initial siq (canyon), took a few pictures near the Treasury and then left. Over two days I spent over 13 hours in there, and could have stayed longer had time permitted. There is an entire ancient city with hundreds of tombs, buildings, an amphitheatre, and an endless amount of paths and trails to explore. The place was absolutely amazing, but be prepared for plenty of walking in very warm conditions.
The final leg of my time in Jordan was a full day and a night in a Bedouin camp in the Wadi Rum desert. This, again, was incredible! Arriving in the late afternoon, there was just enough time to settle into our tent before going for a little exploration hike to find a nice place to watch the sun setting over the desert. That evening everyone in the camp gathered in the main tent where we were served a meal cooked by the locals, and we sat and drank hibiscus tea all night. The next day we took part in a 6 hour jeep safari tour around the desert, climbing numerous rock formations, visited Lawrence of Arabia's former house and saw some of the natural desert springs which was very surreal. Late in the afternoon we drove back up to Amman where we spent the night, before dropping off our rental car at the King Hussein Bridge border crossing, before heading into Israel.
Israel
Once we'd crossed the border into Israel (again, heard bad things about this but it wasn't nearly as bad as expected), we hopped on a bus, which took us straight into Jerusalem. The first thing that really struck me about Jerusalem was the large presence of Israeli army around the place, all armed with particularly large assault rifles. There are well documented issues around this area at the moment and although this didn't really impact my time here to any degree, the guns certainly take some getting used to! We stayed within the confines of the 'Old City' for our two nights, which was really interesting. A relatively small area completely packed with markets, food stands and cafes, split into Christian, Muslim, Jewish and Armenian quarters, each with their old unique charm. Coupled with an after trip to Bethlehem, there was plenty to see and do in the area, as much as possible of which we managed to squeeze into two and a half days.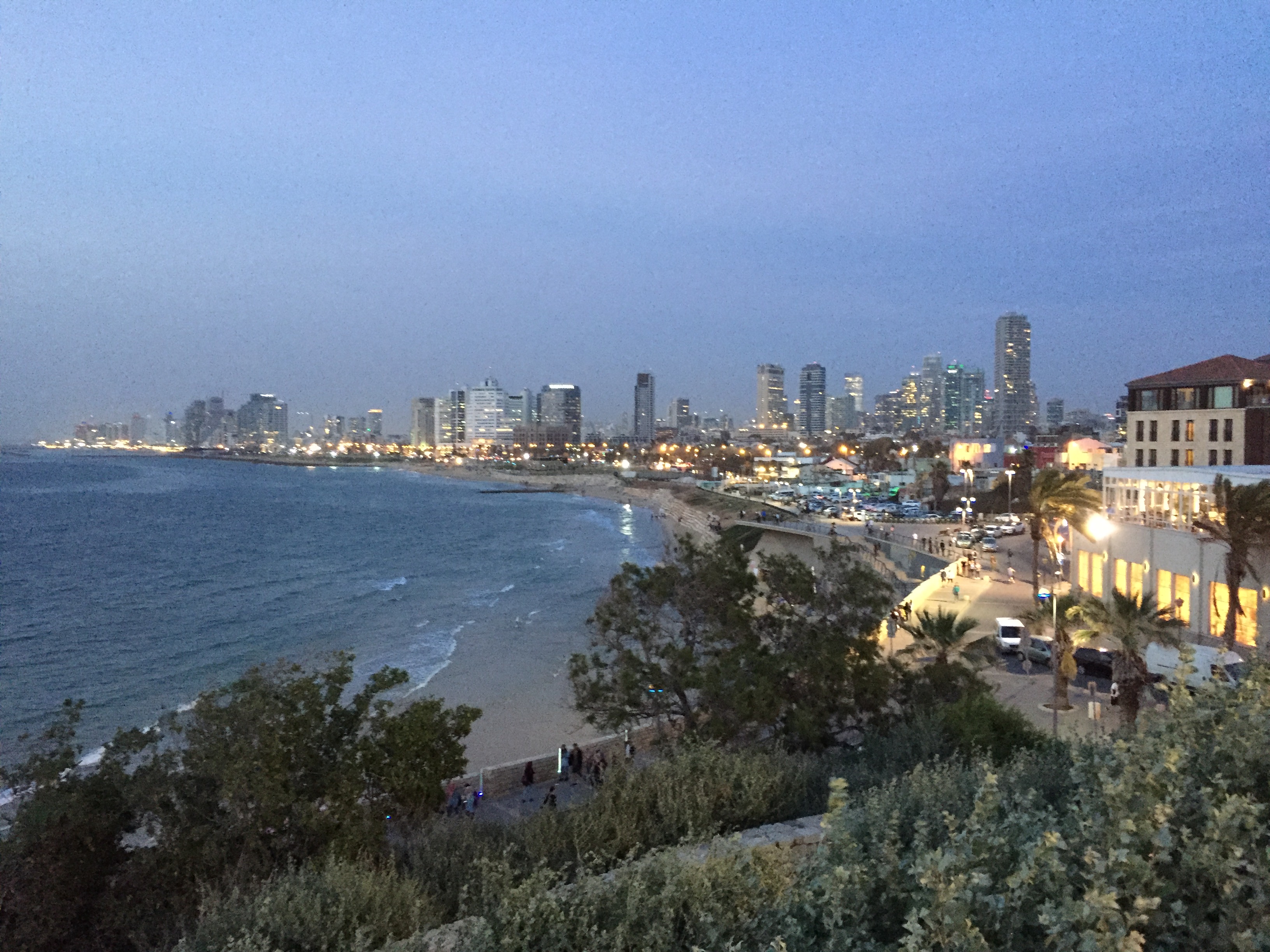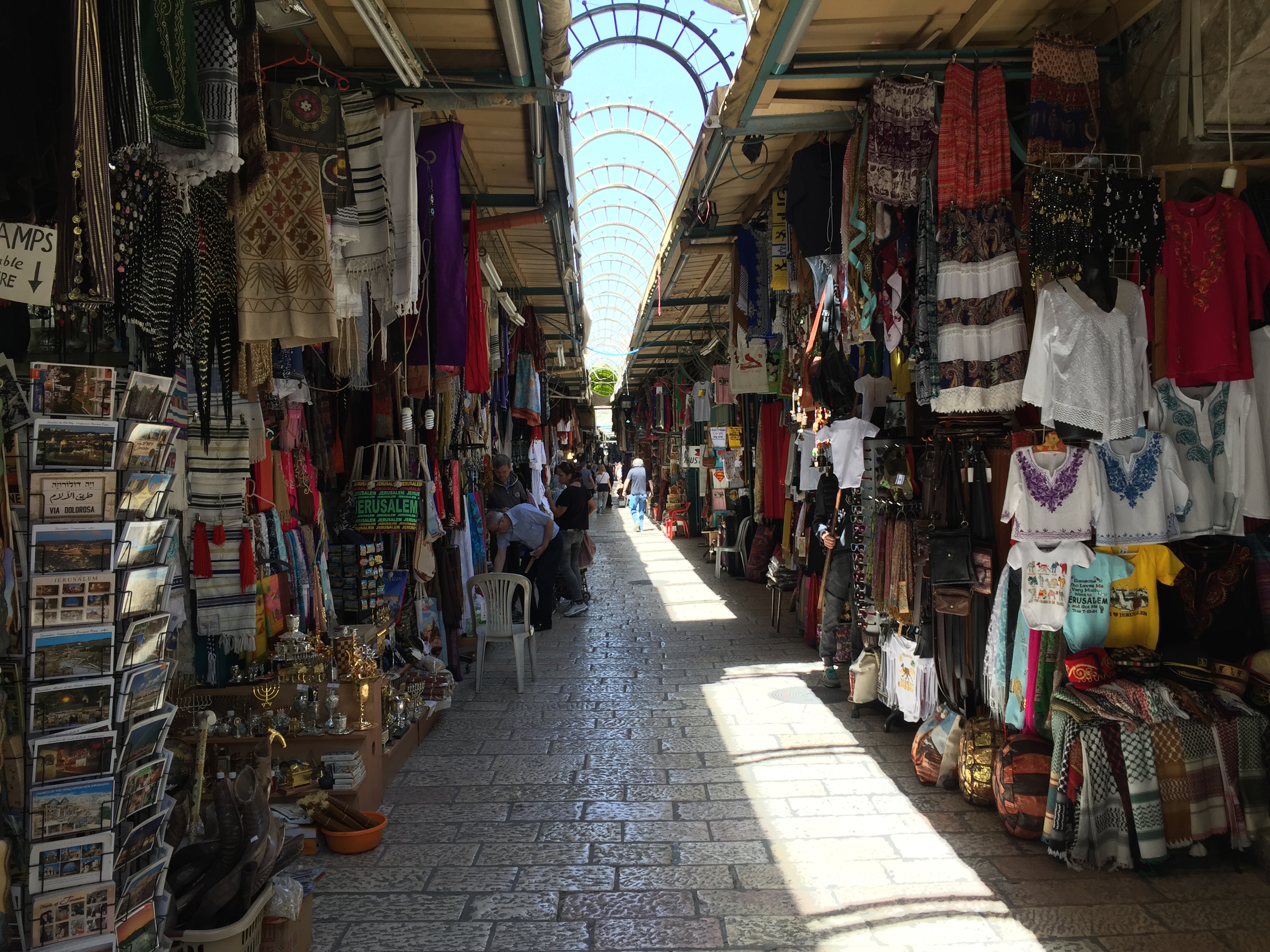 Finally, we jumped on the public bus for an hour which took us over to the coastal city of Tel Aviv, and our first opportunity to get some good old-fashioned relaxation time. Our days here consisted of lounging around on the beach, eating our hummus-based packed lunches on the promenades, and visiting the super-modern shopping malls. Although there's not as much to see and do and some of the other places I'd visited on this trip, Jaffa (a 15-20 minute walk down the beach) offers a completely different spectrum of activities to Tel Aviv, and is where we enjoyed our dinner on the final night. We went to Onza, which served mostly Middle Eastern food, and was absolutely delicious – highly recommended.
Overall, these destinations have to go down as some of my favourite of anywhere in the world. The mixture of culture, activities,