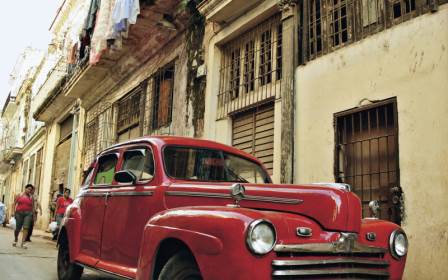 Enchanting Cuba
Less visited and more traditional, Eastern Cuba offers an enchanting mix of history, music and nature. This 11-night tour takes you in to stunning natural landscapes and the heartland of the revolution to discover unique towns and cities which are rich in the history.
Board Basis: Mixed Meal Plan, Departure Date: Low Season, Departs: London Gatwick
Tour Highlights
Classic car ride in Havana
Cocktail at Floridita
Boat ride off the coast of Baracoa
Santiago city tour
4 night stay on the coast in Guadalavaca
Our Opinion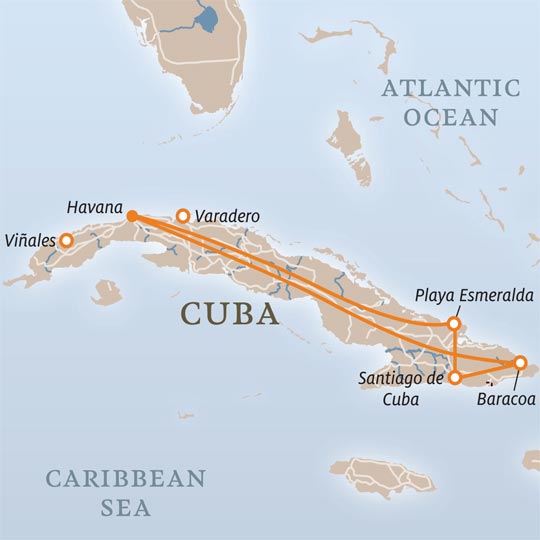 This is a leisurely tour that visits southeastern Cuba's natural highlights and unspoilt towns. Even if you have seen plenty in Cuba (or nothing at all!) this is an ideal tour to see a different part of the island.
Itinerary in Brief
Havana: 2 nights
Baracoa: 2 nights
Santiago de Cuba: 2 nights
Holguin: 4 nights
Havana: 1 night
Full Itinerary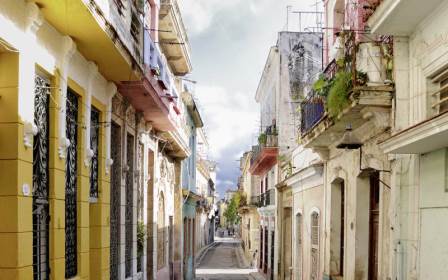 Day 1: Havana On arrival in Cuba you will be transferred to your hotel where you will spend two nights. Enjoy dinner at a local restaurant and get to know your fellow travellers. Stay: Nacional de Cuba. (D).
Day 2: Havana – your first morning and early afternoon is at leisure to explore the city at your own pace. Sightseeing opportunities include the striking El Morro fortifications which sit at the entrance to Havana's harbour, Ernest Hemingway's house, the Capitol building and Revolutionary Square. This evening is one of the tour's real highlights – a one hour tour of the Malecon in one of Havana's iconic classic cars. Following the tour you will be dropped off at the infamous Floridita cocktail bar. This rather unassuming bar has over 200 years of history and it is the birthplace of the famous Cuban drink, the daiquiri. You will be served a welcome cocktail here as you follow in the footsteps of the famous American author Ernest Hemingway, who was a regular here during his time in Havana. Continue by bus to the Tocororo restaurant for a welcome dinner accompanied by live jazz music. Stay: Nacional de Cuba. (B, D).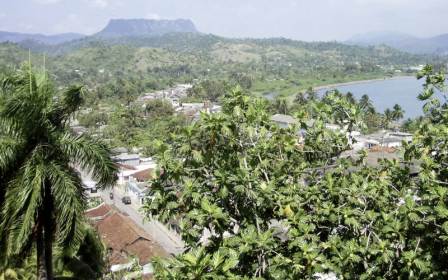 Day 3: Havana to Baracoa Today you begin your journey east with a flight to Baracoa. The itinerary today depends on the timing of your flight. If an early flight is available there will be a city tour and a visit to the 19th Century Matachin Fortress once you arrive in Baracoa, followed by lunch in a local restaurant. The afternoon will be at leisure to explore this hidden gem which is located on the island's north east coast, independently. Baracoa feels like it is stuck in time and, having been cut off from the rest of the country – except by sea – until the 1960s, it is no wonder that the city retains an unspoilt charm. If an early flight is not available you will have a light snack for lunch in Havana before flying to Baracoa and arriving in the early evening. Stay: Villa Baracoa. (B, L, D).
Day 4: Baracoa You will have some more time at leisure in this unique city. The architecture of the city today is mainly from the 18th and 19th Centuries, but the cultures of the aboriginal Indians who lived here before the European settlers arrived still survive. If you wish to learn about the lives of the indigenous Tainos people then a visit to the Museo Arqueologico is a must. Following lunch at a local restaurant you will be able to see some of the natural beauty that surrounds the city during a trip along the Rio Toa on a native Cayuka canoe. Stay: Villa Baracoa. (B, L, D).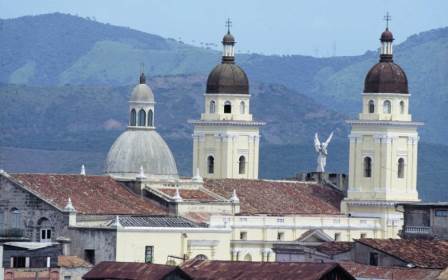 Day 5: Baracoa to Santiago Your group will travel to the south coast and the city of Santiago de Cuba. On arrival you will have lunch at the restaurant El Cayo located on a tiny island in the Bay of Santiago. This is followed by a city tour of Santiago taking in the fortress Castillo de San Pedro de la Roca which stands guard over the bay, the lively streets of Enramadas and Aguilera, and Cespedes Park – the main square which is bordered by the city's main buildings and is a popular meeting place for locals. Stay: Melia Santiago. (B, L, D).
Day 6: Santiago Today the tour focuses on the region's role in the Cuban Revolution. Begin the day at the modest farm house of La Granjita Siboney where Fidel Castro and many of his fellow revolutionaries planned the attack on the city's Moncada Barracks. Today the farm house is home to a museum that documents and commemorates the event with images, news articles, weapons and more. You will then continue on to the Valle de la Prehistoria where you will witness one of the islands alternative sights – life size models of dinosaurs, mammoths and cavemen set out over a 26 acre recreational park. After lunch visit the Museum 26 de Julio which is located in the Moncada Barracks. This fascinating museum charts the failed attack of 100 rebels on the barracks that occurred on the 26th July 1953. The penultimate stop on today's tour is the Santa Efigenia Cemetery which is the final resting place of many of Cuba's most famous historical figures. You will then visit one of Cuba's oldest museums – the Museum Municipal Emilio Bacardí­ Moreau – which was founded by Emilio Bacardí­ and features a collection of his treasures from around the world. Stay: Melia Santiago. (B, L, D).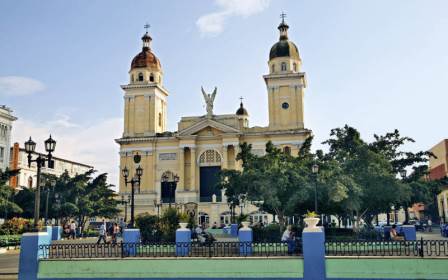 Day 7: Santiago to Guardalavaca Travel back to the north coast and the resort town of Guardalavaca where you will spend four nights at the Paradisus Río de Oro Resort & Spa.
Days 8-10: Guardalavaca Enjoy one of Cuba's best beaches and all that this adult only resort has to offer. Tucked away in the Bahia de Naranjo National Park, this peaceful retreat offers both luxury and superior service on the breathtaking Playa Esmeralda Beach. The resort features a spa, nature trails, ecological excursions, non-motorised watersports and a variety of dining options – some of which are included in the price of your holiday.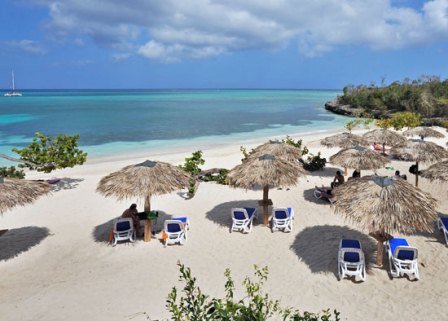 Day 11: Guardalavaca to Havana Transfer to the airport for your flight to Havana. On arrival you will have lunch at a local restaurant followed by some free time to browse the stalls at a local craft market. Stay: Hotel Saratoga. (B, L).
Day 12: Havana The morning is at leisure before you transfer to the airport for your onward flight. (B).
Extensions
We can extend your stay on the beach in Veradero if you wish.
Need to Know
For guests over the age of 18
A maximum of 16 passengers
This tour will only operate with a minimum number of participants, please speak to a Personal Travel Expert for details
Prices do not include departure taxes which are payable locally
For more information or to book, please contact the reservations team.
Call 01928 246 243
Online Enquiries: Click Here