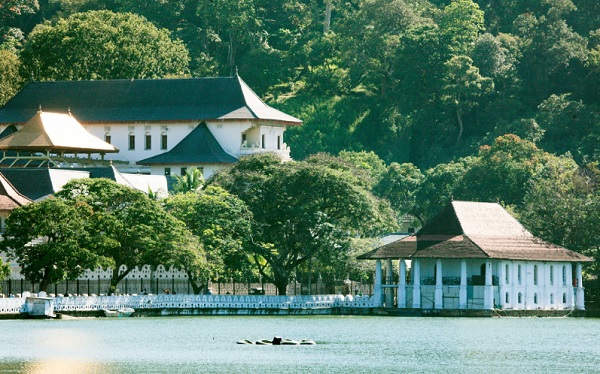 Definitive Sri Lanka Tour
This is the ultimate Sri Lanka tour; the one that takes you from north to south and from east to west, with everything in between. Combining culture, history, nature and beach, it is the tour for those who want to see everything, even if it means relinquishing some of their creature comforts for a visit to an untouched, authentic part of Sri Lanka.
Board Basis: Mixed Meal Plan, Departure Date: Low Season, Departs: London Heathrow
Our Opinion
This tour is incredible and designed for people who're wanting to really get to know everything Sri Lanka has to offer.
Tour Highlights
Try and spot all the leopards and other wildlife in Yala National Park
Visit local tea plantations and factories
Beautiful transits through the tropical rainforests
Visit one of Kandy's most famous attractions – The Temple of the Sacred Tooth Relic
See a vast selection of native flora at the Royal Botanical Gardens in Peradeniya
Hike up to the iconic Sigiriya Rock
Game drive into Minneriya National Park
Explore the ruins of the Sacred City of Anuradhapura
Itinerary in Brief
Colombo: 1 night
Yala: 2 nights
Nuwara Eliya: 2 nights
Kandy: 2 nights
Sigiriya: 3 nights
Jaffna: 2 nights
Passikudah: 1 night
Negombo: 1 night
Full Itinerary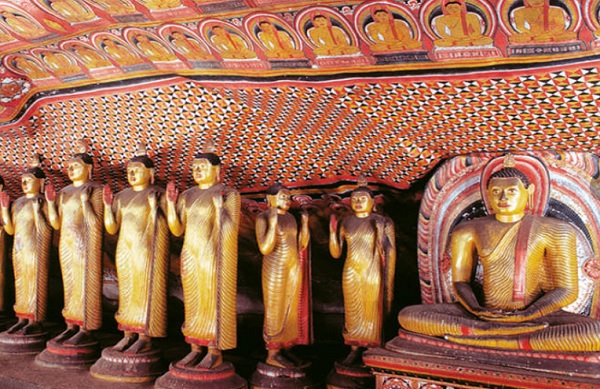 (Please note – B, L, D represent where breakfast, lunch and dinner are provided below)
Day 1: UK to Colombo: Depart from the UK on your overnight flight to Sri Lanka.
Day 2: Colombo: On arrival in Colombo transfer to your hotel where you'll stay one night. This evening there will be a welcome dinner in the hotel's main restaurant at the hotel. Approx. journey time: 1¾ hours; 32 miles. Stay: Mount Lavinia (or similar). D.
Day 3: Colombo to Yala: Travel south to the beautiful walled city of Galle. On arrival, proceed to the Lady Hill Hotel for a lunch that will be accompanied by fantastic views over the city. A short introductory tour of Galle will follow, taking in the beautiful Old Town and its fortifications. Continue along the south coast towards Yala National Park. Approx. journey time: 5 hours, 174 miles. Stay: Cinnamon Wild (or similar). B, L, D.
Day 4: Yala: A leisurely morning is spent at your hotel. The rest of the day's sightseeing – a visit to the world-famous Yala National Park – is a real highlight of the entire tour. It is known locally as leopard country as it plays host to one of the world's highest density of leopards. This afternoon's safari into the park provides you with one of the best chances to see one of these elusive creatures, as well as species such as boar, deer and wild elephants. Stay: Cinnamon Wild (or similar). B, D.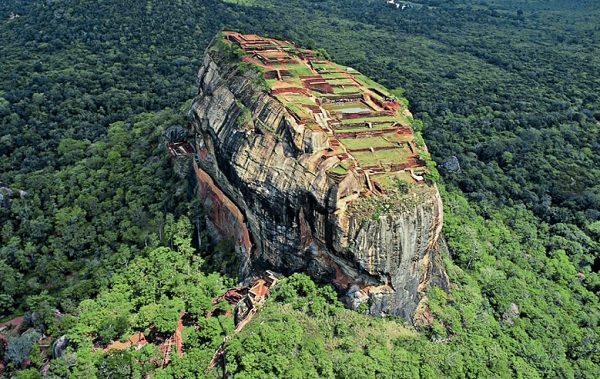 Day 5: Yala to Nuwara Eliya: Head away from the coast and into the beautiful Hill Country towards Nuwara Eliya. Stop for lunch at the 98 Acres Resort & Spa, a scenic tea estate, and then head to the Hakgala Botanic Gardens. As well as tea, the countryside surrounding Nuwara Eliya home to many strawberry farms, one of which you can visit en route to your hotel. Approx. journey time: 5 hours, 105 miles. Stay: The Langdale by Amaya (or similar). B, L, D.
Day 6: Nuwara Eliya: Today begins with a few free hours to relax. You'll then head into the town to take in the sights and perhaps get some lunch at one of the local restaurants. Later, take high tea at The Grand Hotel – a quintessential Sri Lankan experience. Stay: The Langdale by Amaya (or similar). B, D.
Day 7: Nuwara Eliya to Kandy: This region of Sri Lanka is the heart of Sri Lanka's renowned and historic tea producing industry, a subject you will learn more of during the day's experience. Head to a local plantation and factory where you can learn the skill of tea plucking and discover the process the leaves go through between the plant and your cup. The tea picking will be followed by lunch at the Glenloch Tea Factory before you continue on to the city of Kandy. Later in the afternoon, head to the most famous of Kandy's attractions, the Temple of the Sacred Tooth Relic, which houses what is believed to be an ancient relic of Lord Buddha. You'll also have the opportunity to visit the local city market to witness the day-to-day life of the people of Kandy. Approx. journey time: 2½ hours, 75 miles. Stay: The Bungalow by Amaya (or similar). B, L, D.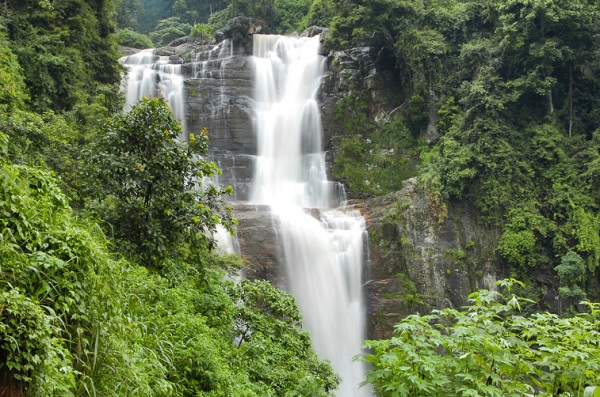 Day 8: Kandy: Today begins at the Royal Botanical Gardens in Peradeniya. You'll find a vast selection of Sri Lanka's native flora as well as many exotic species and a renowned orchid collection. This afternoon you'll have the opportunity to spend an hour or two exploring the city at your own pace. Stay: The Bungalow by Amaya (or similar). B, D.
Day 9: Kandy to Sigiriya: The journey continues this morning as you head north towards the Cultural Triangle. Stop for a typical Sri Lankan lunch at Ranweli Spice Garden and Restaurant en route to the incredible Dambulla cave temple complex which has been in continuous use for over 2200 years. Approx. journey time: 2 hours, 68 miles. Stay: Amaara Forest (or similar). B, L, D.
Day 10: Sigiriya: This morning, join an excursion to the iconic Sigiriya Rock, which we recommended for guests who are active and willing to climb to the summit of this granite peak. Approximately 1200 steps of varying steepness and difficulty levels take you to the top. This is undoubtedly a tough climb, however it is well worth the effort once you get to witness the views. This afternoon, a game drive into Minneriya National Park – one of the best places in Sri Lanka to see wild elephants – is included. Stay: Amaara Forest (or similar). B, D.
Day 11: Sigiriya: There's an early start this morning as you depart Sigiriya for Hiriwaduna Village. During your time here you will join a short nature trek through the village to a nearby reservoir which is frequented by many species of bird. Stay: Amaara Forest (or similar). B, D.
Day 12: Sigiriya to Jaffna: Following breakfast, depart your hotel and travel north to the once-glorious Sacred City of Anuradhapura. You'll have time to explore the ruins before transferring to the train station for your journey to Jaffna. As you travel north you'll witness some incredible off-the-beaten-track landscapes. Approx. journey time: 2 hour drive, 46 miles; 2¾ hour train journey. Stay: Jetwing Jaffna (or similar). B, D.
Day 13: Jaffna: Today, explore Jaffna, visiting Jaffna Fort, the Nallur Kovil Temple, Jaffna Library and Jaffna Museum. This afternoon, enjoy a unique opportunity to try some local ice cream before continuing on to the Springs of Keerimalai and Dambakola Patuna Port. Stay: Jetwing Jaffna (or similar). B, D.
Day 14: Jaffna to Passikudah: Travel south towards the island's beautiful east coast. It's a relatively long journey, however you pass through a part of Sri Lanka that has been off limits to international travellers for many years – an experience not to be missed. Stop in the city of Trincomalee and join a city tour before continuing on to the coastal resort of Passikudhah, where you will stay for one night. Approx. journey time: 6 hours, 211 miles. Stay: Uga Bay (or similar). B, D.
Day 15: Passikudah to Negombo: Transfer to Batticaloa airport for your Cinnamon Air flight to Colombo. Stay: Jetwing Sea (or similar). B.
Day 16: Negombo: Transfer to the airport for your return flight to the UK. B
Extensions
Sri Lanka beach 3 nights: Kick back and relax after your tour with a short beach stay on one of Sri Lanka's beautiful golden beaches.
Maldives 3 nights: Relax in paradise on your chosen Maldivian Island. Snorkel, dive or just dig your toes into the powder soft sand.
Need to Know
For the traveler who wants to travel from the south of the island to the untouched north, as well as taking in the Hill Country and Cultural Triangle in between.
Basic but adequate accommodation in Jaffna
Intercity rail travel between Anuradhapura and Jaffna
The Sigiriya excursion is recommended for energetic and physically fit guests as there is lots of climbing involved.
The chosen accommodations are charming, secluded or beautifully-situated boutique style properties. In Jaffna, the hotel is the most centrally located and best quality hotel available. Particular favourites are The Langdale by Amaya in Nuwara Eliya, a member of the Small Luxury Hotels of the World Group and The Bungalow by Amaya which is located in a secluded position on the outskirts of Kandy.
For more information or to book, please contact the reservations team.
Call 01928 246 243
Online Enquiries: Click Here