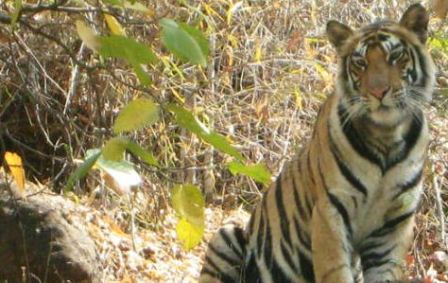 Call of the Tiger Tour – India
Journey through the wild heart of India in search of magnificent and captivating wild tigers. Explore the country's most prestigious National Parks, seeking out these elusive beasts, before marvelling at some of India's most iconic man-made attractions. A superb tour for nature lovers that don't want to miss out on seeing fantastic cultural sights.
Board Basis: Mixed Meal Plan, Departure Date: Low Season , Departs: London Heathrow
Tour Highlights
Explore Kanha National Park, home to tigers and the rare Indian wolf
Discover Bandhavgarh National Park with its tigers, panthers and leopards
See Hindu temples and a World Heritage Site in Khajuraho
Visit the Taj Mahal and Agra Fort in Agra
Explore New and Old Delhi
Our Opinion
This is a superb mix of wildlife and the sights of Agra and Delhi.
Itinerary in Brief
13 Nights From Mumbai to Delhi
Mumbai: 1 night
Pench National Park: 2 nights
Kanha National Park: 2 nights
Bandhavgarh National Park: 3 nights
Khajuraho: 2 nights
Agra: 2 nights
Delhi: 1 night
Full Itinerary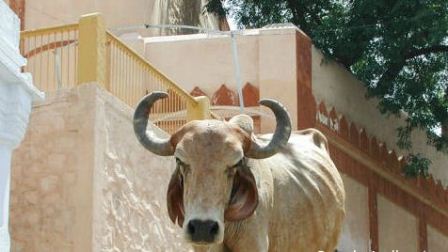 DAY 1 – London to Mumbai
Fly from Heathrow to Mumbai.
DAY 2 – Mumbai
Arrive in Mumbai and transfer to Trident, Nariman Point for one night.
DAY 3-4 – Mumbai to Pench National Park
In the morning transfer to the airport for your Jetlite flight to Nagpur in the centre of the country. Transfer by road to Pench National Park for a two-night stay at Pench Jungle Camp (approx. 2 hours).
The next day, enjoy a morning and evening game drive the park and your first opportunity to spot the elusive tiger. The park is also a paradise for birdwatchers and rich in large fauna including deer, bears and wild dogs.
DAY 5-6 – Pench to Kanha National Park
Continue by road to Kanha National Park, the setting of Rudyard Kipling's 'The Jungle Book' and one of India's finest wildlife reserves (approx. 5 hours). Stay two nights at Chitvan Jungle Lodge.
The remainder of the day is at leisure to relax in the comfort of the lodge. The next day enjoy two game drives in the huge wildlands of Kanha National Park, well known for its significant tiger population and the rare Indian Wolf.
DAY 7-9 – Kanha to Bandhavgarh National Park
Your journey on the trail of the tiger takes you to famous Bandhavgarh National Park with a three-night stay at Bandhav Vilas (approx. 6hours). The following day enjoy morning and evening game drives in the park.
This is a great opportunity to spot tigers as Bandhavgarh boasts one of India's highest populations of this elusive animal, as well as a multitude of other impressive beasts including panthers and leopards. The following day is at leisure to relax in your jungle surroundings or take optional drives.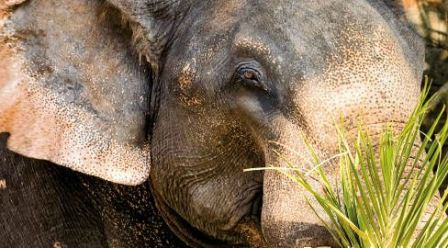 DAY 10-11- Bandhavargh to Khajuraho
Head away from the national parks and north to Khajuraho, UNESCO World Heritage Site renowned for its medieval Hindu temples (approx. 6 hours). Check-in for a two-night stay at the Radisson Hotel Khajuraho. The next morning, explore the temples built by the Chandela emperors – they're particularly famed for their erotic sculptures.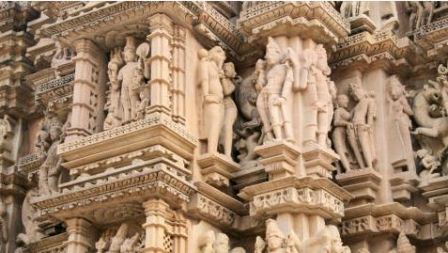 DAY 12-13 – Khajuraho to Agra
Leave Khajuraho to visit riverside Orchha with its huge palace-fort. Continue on to Jhansi (approx. 4 hours) and board the Shatabadi Express train to Agra for a two-night stay at Jaypee Palace (approx. 2½ hours). The next morning explore India's most famous landmark and perhaps the greatest monument to love, the Taj Mahal, followed by a trip to the impressive Agra Fort.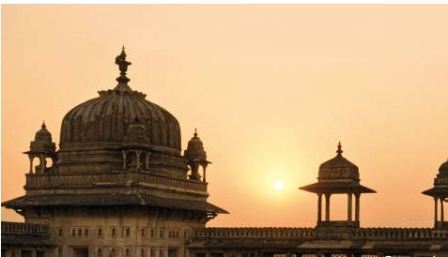 DAY 14 – Agra to Delhi
Continue north by road to Delhi (approx. 5 hours) with an afternoon orientation tour of Old and New Delhi on arrival, taking in the main sites before checking in at Maidens Hotel for an overnight stay.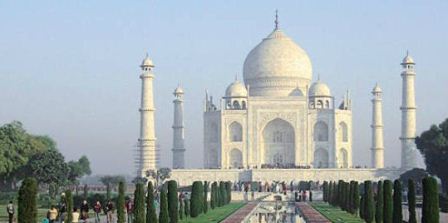 DAY 15 – Delhi to London
Your final morning is free to relax or explore Delhi before your flight to Heathrow.
Extensions
SHIMLA
Shimla was once the summer capital of the British Raj, its pleasant climate made it the perfect escape from the desert heat of Rajasthan.
DAY 15 – DELHI TO SHIMLA
Board the 'Shatabdi Express' for Chandigarh, then drive through the foothills of the Himalayas (approx. 4 hours) to Shimla for a three-night stay at the Radisson Shimla.
DAYS 16 & 17 – SHIMLA
Enjoy the next two days in the beautiful mountain resort of Shimla, including a morning ride on the 'toy train' to Taradevi, a visit to Vice Regal Lodge and plenty of time free to relax or explore at leisure.
DAY 18 – SHIMLA TO DELHI
Transfer by road (approx. 3 hours) to Kalka, before reboarding the Shatabdi Express to Delhi. Upon arrival, transfer for an overnight stay at The Suryaa.
DAY 19 – DELHI TO LONDON
Transfer back to the airport for your Virgin Atlantic flight to Heathrow, arriving later the same day.
AMRITSAR
Amritsar is the Sikh holy city and home to the beguiling and colourful Golden Temple.
DAY 15 – DELHI TO ARMITSAR
Transfer to the railway station for your early-morning Shatabdi Express train journey (approx. 6 hours) to Amritsar for a two-night stay at the Ista. Optional evening visit to the brilliantly illuminated Golden Temple to see the Paalki ceremony (available locally).
DAY 16 – ARMITSAR
Morning half-day city tour of Amristar, including the Golden Temple and Jaliawala Bagh. Afternoon excursion to the Wagah Border to witness the Change of the Guards ceremony.
DAY 17 – ARMITSAR TO DELHI
Catch the late-afternoon Shatabdi Express journey (approx. 6 hours) to Delhi for an overnight stay at The Suryaa.
DAY 18 – DELHI TO LONDON
Fly to Heathrow with Jet Airways, arriving later.
Need to Know
GUIDE
Call of the Tiger is escorted by an English-speaking local guide from arrival in Nagpur on Day 3 to departure from Delhi
In Mumbai you'll be met and assisted by local representatives
MEAL PLAN
Prices include breakfast throughout and lunch and dinner on Days 3-9, giving you flexibility to enjoy the many local restaurants of Khajuraho, Agra and Delhi
ACCOMMODATION
Four and five star hotels
GROUP SIZE
Maximum 14 passengers
MINIMUM NUMBERS
This tour is subject to a minimum number of passengers
GRATUITIES
Tipping is a way of life in India. Porterage and tips for meals are included in your tour price
We recommend tipping your driver and tour guide at the end of the holiday
TRAVEL TIPS
The best tiger sightings are between November and April
During December and January, nighttime temperatures in the national parks can drop dramatically
We recommend that you take warm clothing for early morning drives
NB.
Please note that the national parks are closed from July01-October31
Local conditions may mean slight variations to the timings of the itinerary
Driving times are approximate and do not include time taken for sightseeing, meals and comfort stops
Check-in at hotels in India is only after 12.00pm
GAME DRIVES
Additional game drives can be arranged in Pench, Kahna and Bandhavgargh up to 2 months in advance, at a supplement of £38 per person per drive (subject to availability)
For more information or to book, please contact the reservations team.
Call 01928 246 243
Online Enquiries: Click Here